Twenty four Cincinnati Bearcats will hear their names called at a Senior Day Ceremony before our game against SMU on 11/20.  All 24 of these players have contributed to this Bearcats program and should be cheered for prior to the game.  How has each of these young men contributed to the Bearcats program?

Quarterback
Obviously a huge loss for the Bearcats comes with one of the all time leading winners in College Football History and the leading TD passer in UC history. Ridder heads into Senior Night with a career record of 40-5 and 79 touchdown passes. Ridder moved up to #5 on the all time wins list, knocking off Peyton Manning with his 40th win this past week against USF in Tampa. If the Bearcats win their next two games, he'll end his UC career at worst tied for 3rd place in all time wins behind Kellen Moore and Colt McCoy. Obviously a huge loss for the Bearcats heading into 2022, but Ridder looks like he'll be playing on Sundays next year.
Running Back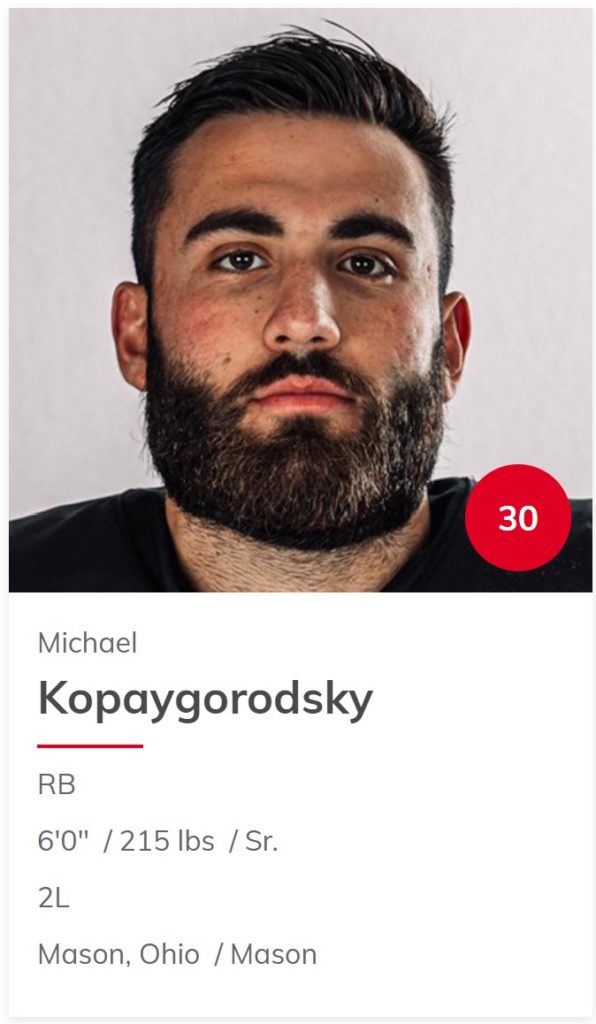 Michael Kopaygorodsky is a walk-on Running Back from Mason, Ohio, who has mostly cut his teeth on Special Teams. Kopay scored a Touchdown for the Bearcats last year and hopefully Kopay will get a Senior Moment in his last guaranteed game at Nippert Stadium.  That should get his name on the student worker hall of fame from Let It Fly.
Offensive Line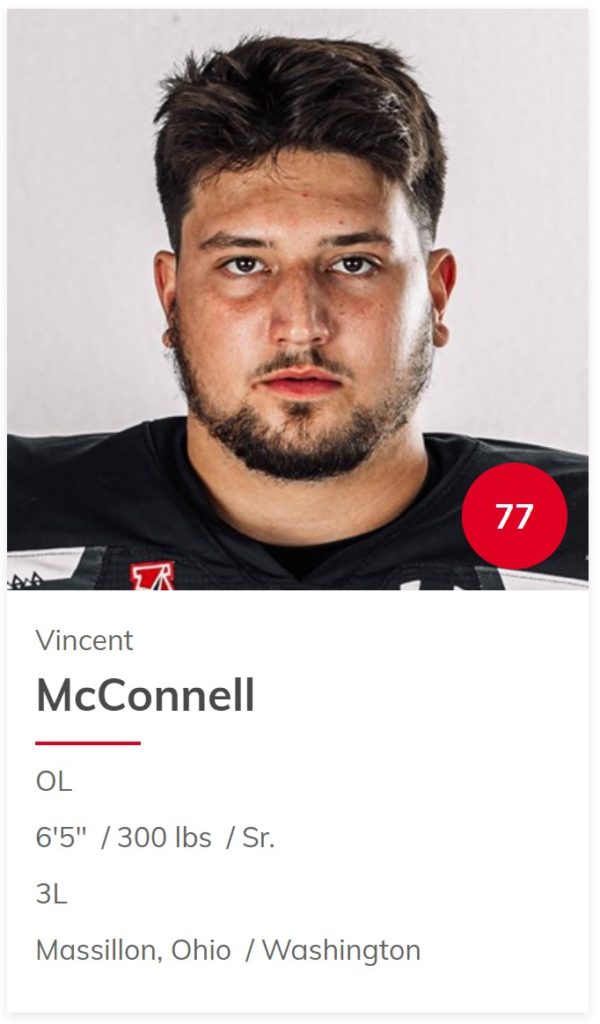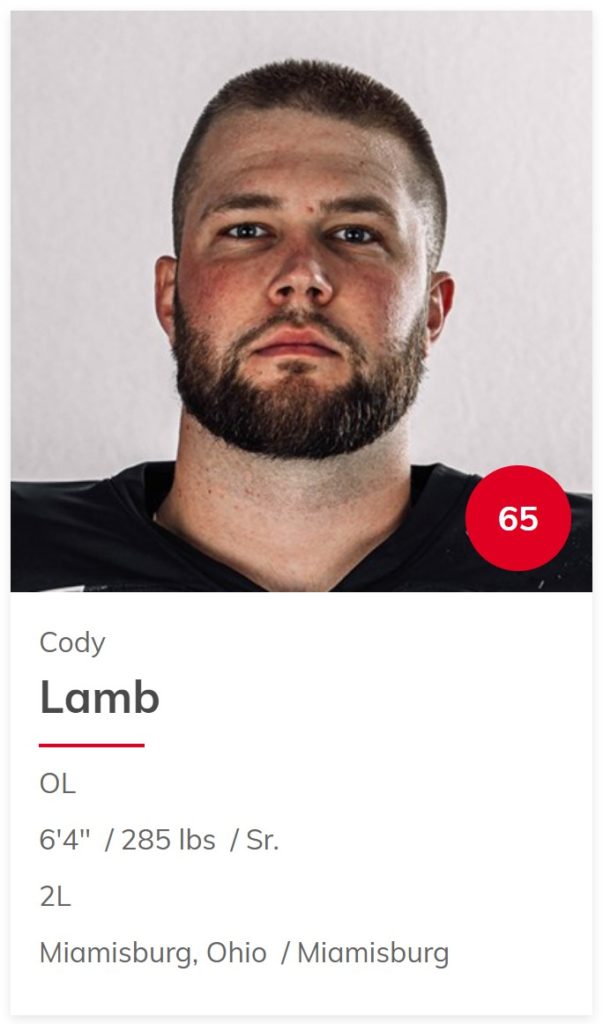 The "Big Uglies" graduate two this year with frequent contributors Vinny "Sensei Curtis" McConnell and Cody Lamb earning their final letters. Curtis was a starter last season and this season, until going out with an illness and wasn't able to recover his starting job from Lorenz Metz. Cody Lamb served as a career reserve and Special Teams lineman, starting every game the past two years on the kick and punt units.
Tight End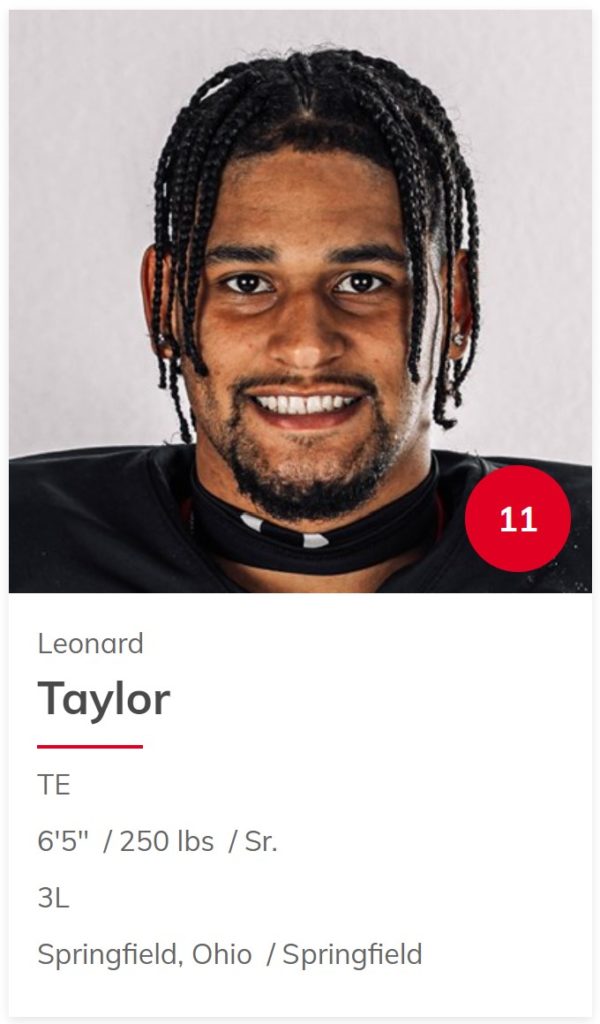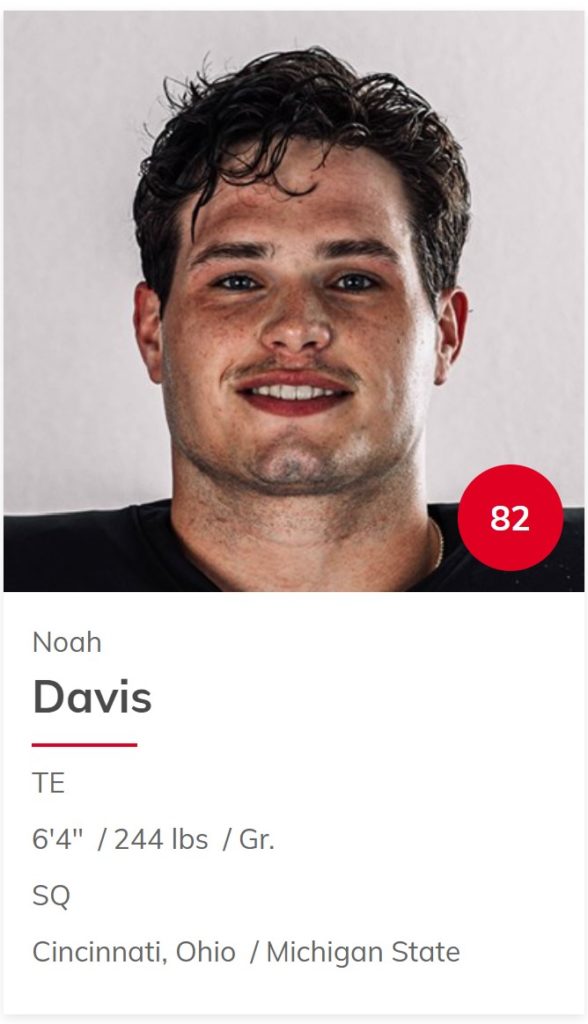 Leonard Taylor is the major contributor of the two going into his Senior Night game with 23 receptions for 211 yards and two touchdowns. Taylor is currently 3rd on the team in receptions behind Alec Pierce and Michael Young. Michigan State Transfer Noah Davis has 1 reception for 2 yards and a touchdown on the year. Taylor is a guy who could potentially use his COVID year of eligibility to come back next year.
Wide Receiver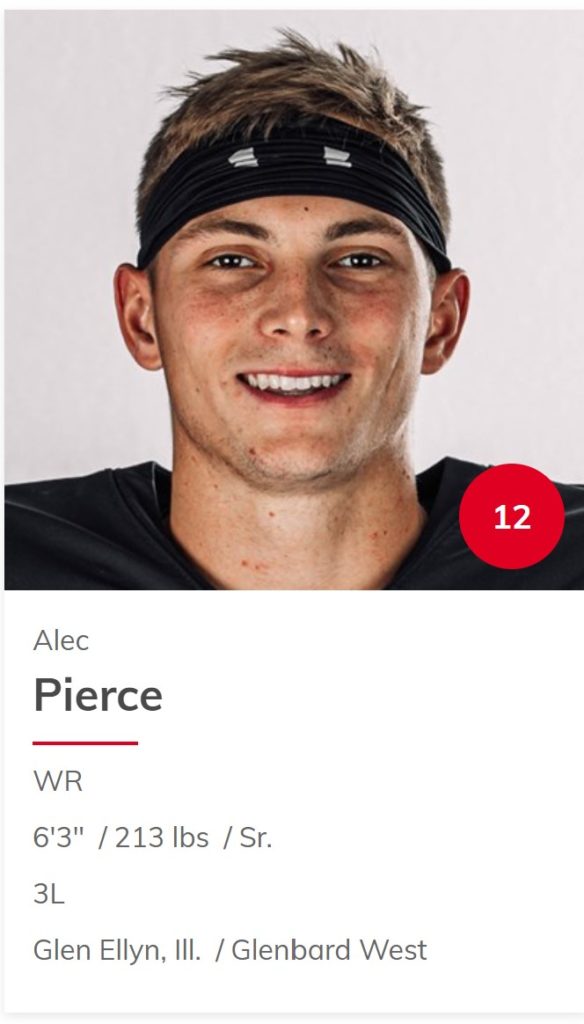 The Bearcats top 2 pass catchers and a big 2020 contributor will likely all move on from the team this season. Pierce has made a name for himself with his size and catching abilities and looks like a guy who could hear his name called in the 2022 NFL Draft. Young and Jones are guys who contributed a lot for the Bearcats over the past two seasons after transferring from Notre Dame and Arkansas respectively.
Defensive Line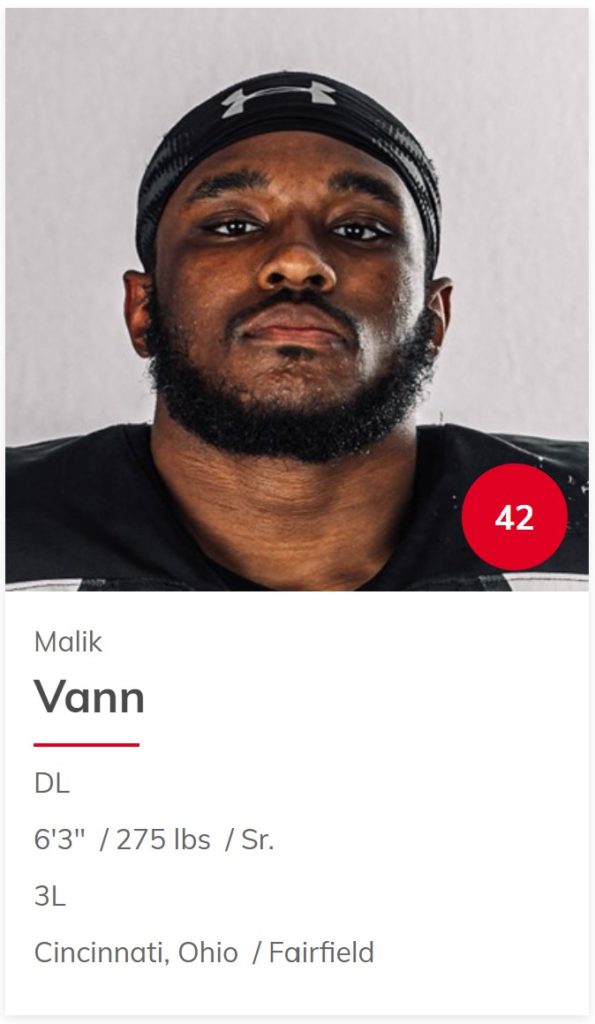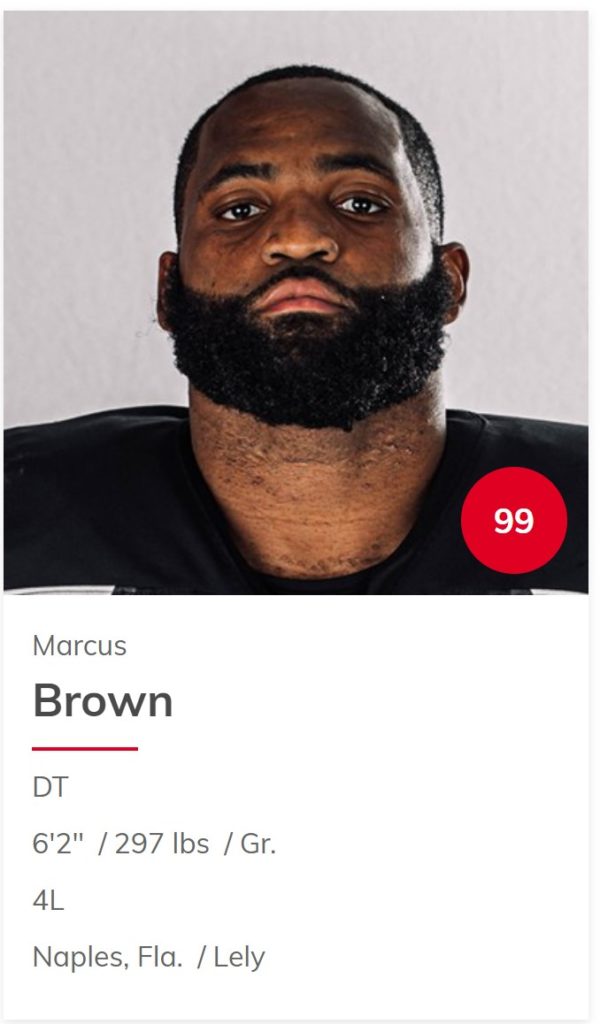 The Defensive Line is one of the biggest hit groups with 4 key contributors Graduating this year.  These 4 defensive linemen make up 9 of the Blackcats Defense sacks and 3 fumble recoveries.  Hometown Hero Malik Vann highlights the class along with Myjai Sanders on the edge.  Sanders has been wreaking havoc on opposing offensive lines, and finally has chalked up a couple of sacks in the past two games.  Sanders will need to be big down the stretch to help the Bearcats reach the College Football Invitational.  Brooks, Brown and Taylor have been strong at the Defensive Tackle position this season and have been a big part of the Bearcats success.  Manigault, a Moeller Graduate, likely has been a practice squad body this season.
Linebacker
Another defensive group ravaged by Graduation.  Two starting linebackers in Beavers and Dublanko will move on, with Beavers looking like an NFL Draft pick in April and Dublanko having the skills that might see him find a way onto an NFL roster as a free agent.  Huber, a former Tight End, has flourished as a pass rushing specialist this year with two tackles for loss, a sack, and a fumble recovery.  Resident madman and Engineering major Ryan Royer moves on as a special teams and scout team hype man.
Cornerbacks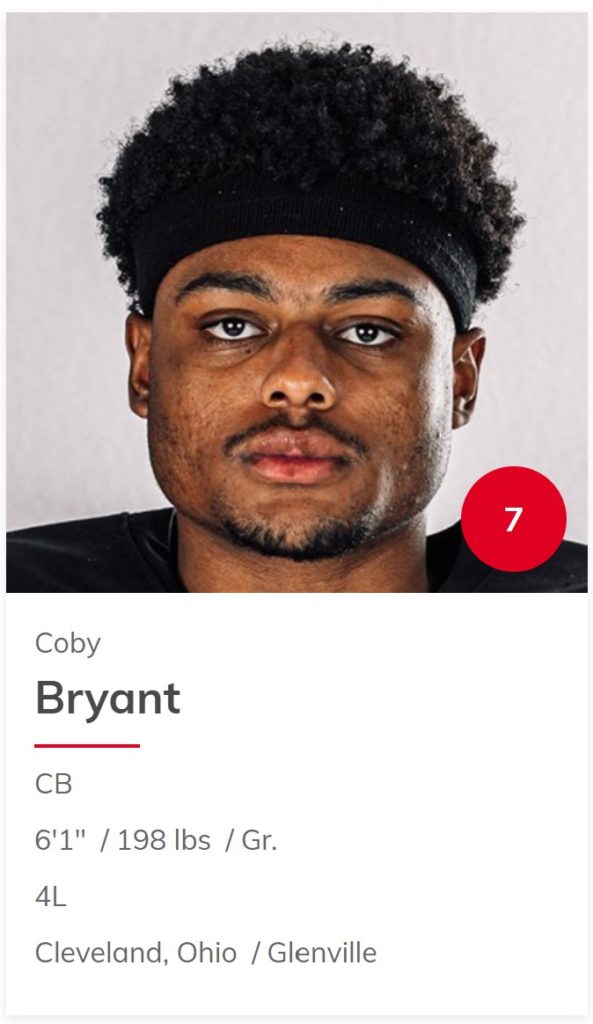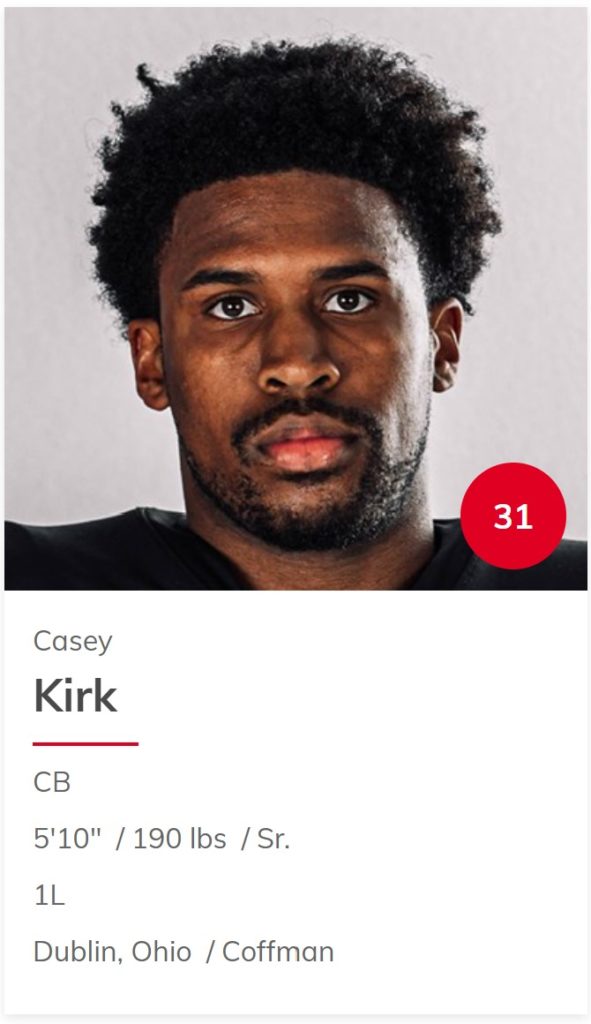 Coby Bryant will graduate this year after deciding to return for his Super Senior year and has been a stud for the Blackcats defense.  Opposite Sauce Gardner, who isn't graduating; but will be a 1st round NFL Draft Pick, Bryant has had the unfortunate task of being one of the most targeted players in college football.  Bryant has performed admirably with 32 tackles, 2 interceptions, a touchdown, and a forced fumble.  Bryant is going to be an NFL draftee in April.  Casey Kirk has played in 6 games as a Bearcat with no recordable statistics.  We thank him for his contributions.
Safety
Another defensive group that's going to get wiped out due to graduation.  Ja'Von Hicks and Bryan Cook are both starters who have taken most of the snaps at the safety position this season.  Hicks and Cook have combined for 106 tackles, 3 interceptions, and a fumble recovery.  With little experience behind these two, this will be a position to watch closely next year.  Cook has the size and speed to hear his name called in April in Las Vegas.
Kicker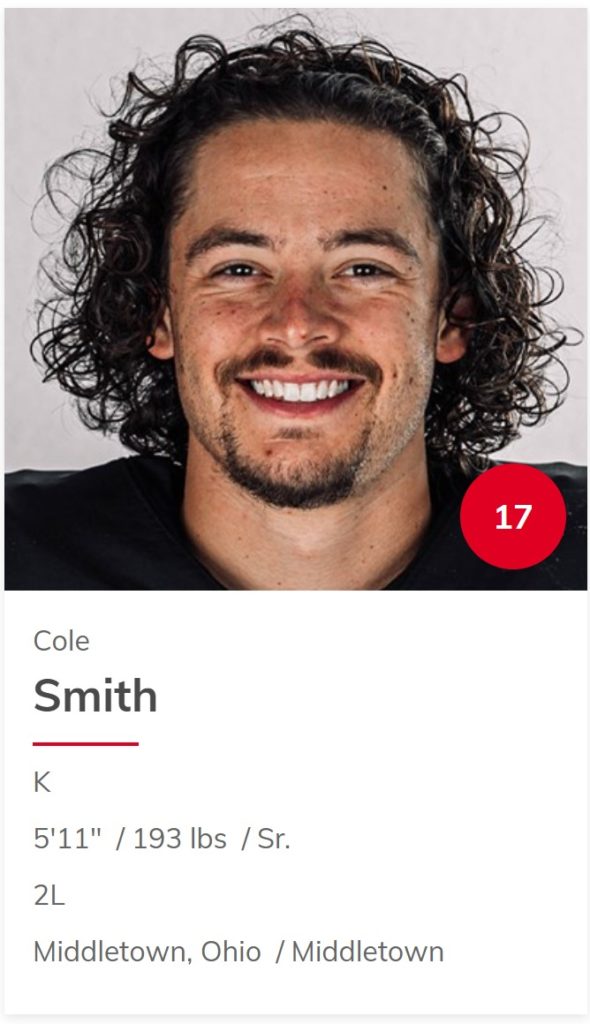 The last guy on our list has had an up and down Bearcat career and unfortunately has found himself on the wrong side of injuries and a kicking competition.  Make no mistake, 2020's undefeated season doesn't happen without the foot of Cole Smith.  While Alex Bales has taken over the kicking duties over the past few weeks, we should celebrate Cole for kicking the winning field goal against Tulsa in the AAC Championship game last season.
It's important to celebrate all of these players on Saturday, as a lot of them could have found their way into the NFL this past year.  Bryant, Ridder, and Myjai Sanders were 3 guys who made the choice to come back and make a run at a National Championship and deserve to be honored for that.  Enjoy the rest of this prolific run, we're going to be starting over on Offense and Defense next season.
Juncta Juvant