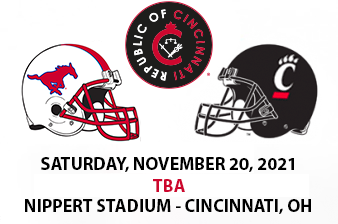 While it's not quite as bittersweet as most Senior Days, with a home AAC Championship game still at stake and several players potentially returning due to Covid rule changes, the 2021 Senior Game is still a great opportunity to honor a class that entered with Coach Fick and have gone 41-6 (so far) since 2018 (more about this from the Councilman here):
Tailgate info:
What: Cincinnati Bearcats host the SMU Mustangs.
When: Saturday, November 2o. Kickoff time is 3:3opm, the trailer will be in place and setup by 10am.
Where: Tailgate Alley at the Grid, Sigma Sigma Commons, University of Cincinnati main campus – spot #3. Park in a garage or on nearby streets and walk over to the tailgate. If you'll already be at The Grid, feel free to stop by to say hello!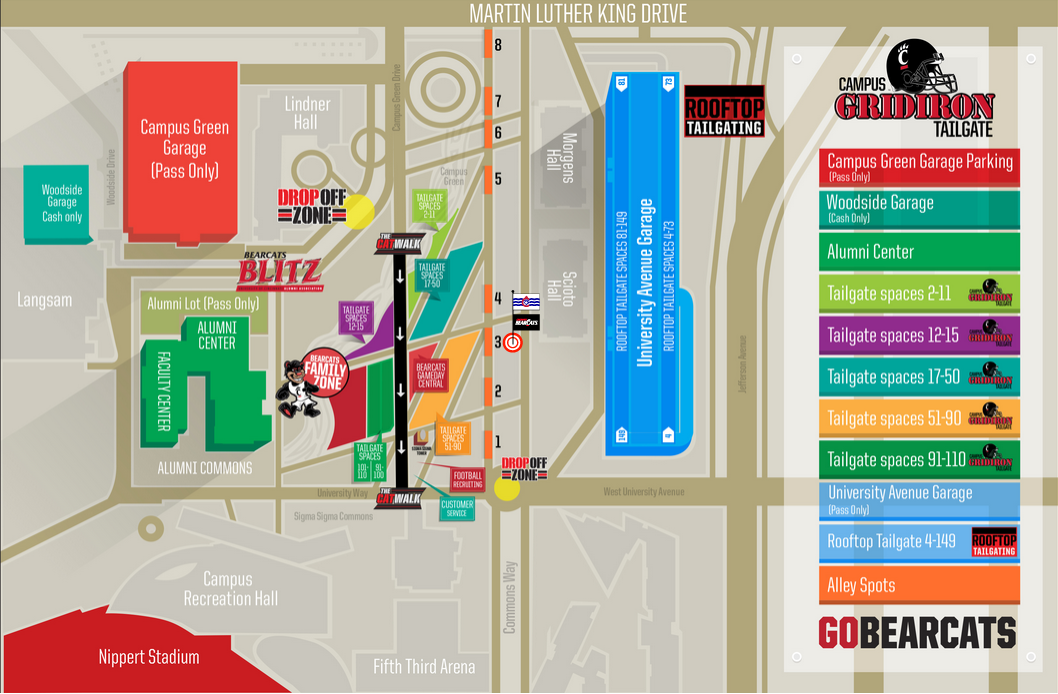 Menu: Going old school with burgers, hotdogs, all the fixins, and plenty of domestic beer. Maybe even a surprise or two if we can pull it off in time.
Who: All are welcome! This is a "community" style tailgate – BYOB. We always have extra food, but plan accordingly if you intend to eat. Most importantly, come prepared to have fun!
You're welcome (and encouraged) to contribute – feel free to bring some "community" beer to throw in the big, white cooler or stuff some money in the donation box located near the food table (or Venmo @RepOfCincinnati). Contributions are not required but go a long way to helping our tailgate to grow.
Please help us spread the word and feel free to reach out to us with questions/comments via twitter, facebook, or the comment form below.