This is the one, before the one (or two). The last home game of the season and the final tailgate of the year in Cincinnati. If we get the trailer out again this season, we'll be towing it up I-74 on the way to Lucas Oil Field…
But we're not looking ahead, we're living in the moment and enjoying the glory days of Bearcats football. Time to empty the coolers and set the mood for the most important football game in school history!
Tailgate info:
What: Cincinnati Bearcats host the American Conference Championship game.
When: Saturday, December 4. Kickoff time is 4pm, the trailer will arrive between 9:30-10am.
Where: Tailgate Alley at the Grid, Sigma Sigma Commons, University of Cincinnati main campus – spot #3. Park in a garage or on nearby streets and walk over to the tailgate. If you'll already be at The Grid, feel free to stop by to say hello!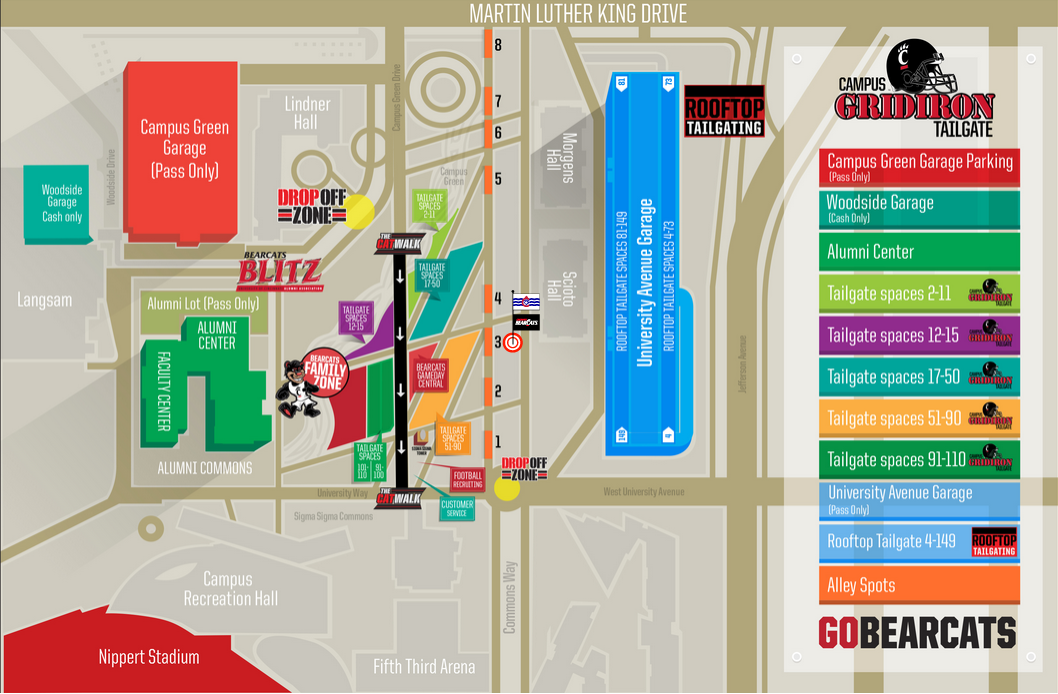 Menu: A taste of Clifton, featuring some of our favorites!
Who: All are welcome! This is a "community" style tailgate (BYOB). We always have extra food, but plan accordingly if you intend to eat. Most importantly, come prepared to have fun!
You're welcome (and encouraged) to contribute – feel free to bring some "community" beer to throw in the big, white cooler or stuff some money in the donation box located near the food table (or Venmo @RepOfCincinnati). Donations are entirely optional but go a long way to helping our tailgate to grow.
Please help us spread the word and feel free to reach out to us with questions/comments via twitter, facebook, or the comment form below.