It was a whirlwind of a weekend as Cincinnati knocked off the Tulsa Golden Hurricane with a last second FG to win the AAC Championship in a deluge Saturday night. They were then selected to play Georgia in the Peach Bowl Sunday afternoon.

Eye of the Storm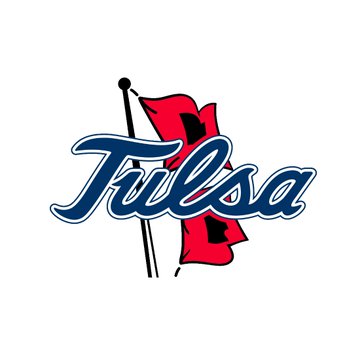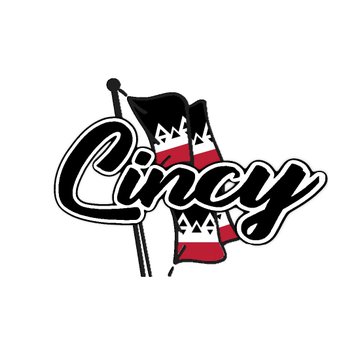 (Credit to Captain_Cincy on Twitter)
The point spread and the weather report were both wrong at Nippert Stadium on Saturday night, as the rain moved into the area hours ahead of the forecast.  Most of the 5831 in attendance were soaked by the time Cole Smith lined up with 3 seconds left, to drill his field goal through the uprights to send Tulsa back home to Oklahoma with a 27-24 loss and a trip to the Armed Forces Bowl.
Special teams were stars of the night, despite having a FG blocked late in the 4th Quarter.  Punter James Smith averaged 44.7 yard/punt on 3 attempts, Cole Smith made 2 of his 3 field goals, Tre Tucker and Ryan Montgomery averaged 28.6 yards on their kick off returns and Ryan Montgomery averaged 15 yards on punt returns.
After Tulsa scored a TD to tie the game with 2:46 left in the game, Tre Tucker nearly broke the kick off free, managing to get to the 32 yard line.  The Cats, much like they did all night, nearly handicapped themselves with a false start penalty (which may have been due to Tulsa players trying to emulate the snap count, they got called for it once and it appeared to be a problem all night). Ridder completed a big 20 yard pass to Alec Pierce, who finished the night with 5 catches, 146 yards, and a TD, on 3rd down to extend the drive.  The Bearcats methodically chipped away before a questionable 4th down call that had the crowd chanting "Big Dick Fick".  The Bearcats lined up and drew Tulsa offsides on 4th and 2, setting up a 34 yard FG from Cole Smith as time expired to win the AAC Championship.  This was the Bearcats first outright championship since "the season" in 2009 and a night I've dreamt about since the AAC started it's Championship Game in 2015.
Desmond Ridder was again electric, passing for 269 yards on 65.5% passing and a TD and also leading the team in rushing with 83 yards and a TD.  Tulsa's defensive line kept our running game mostly in check, on a night where the Cats would have liked to run more, they needed Ridders arm and he delivered.
View this post on Instagram
Tulsa QB Zach Smith struggled against the Black Cats defense completing 43.3% of his passes for 1 TD and 2 interceptions.  It seemed like Tulsa RB Corey Taylor II (no relation to the Slipknot singer) secured a first down every time he touched the ball, rushing 22 times for 102 yards and a TD.  Tulsa's defense was as good as advertised, forcing 2 fumbles, mostly shutting down Cincinnati's vaunted rushing attack, but the Bearcats managed to shutdown AAC Defensive Player of the Year Zaven Collins only allowing him 2 tackles and no big plays.
My key to the game last week was turnovers and while the Bearcats let the ball hit the turf 4 times, they only lost 2 of them and managed to create 2 turnovers on Zach Taylor to hold the turnover margin even.
Unfinished Business
Saturday night's game ended a shade before midnight, but Bearcats faithful had their eyes set for the CFP Playoff show at noon on ESPN.  The CFP (Corrupt Football Panel) met Sunday morning to select their Top Four for their invitational and also set the NY6 panel of games, of which the Bearcats were sure to be included in.  At the end of the day, the Bearcats landed 1 spot below their initial CFP ranking, at #8 despite winning their Conference Championship in a rain storm and Florida losing 2 in a row, including 1 to a terrible LSU team.  It was clear the Bearcats wouldn't be in the Top 4, but it just furthers the notion that the "Group of 5" schools will always have a nigh impossible path to punch their ticket to their invitational.
View this post on Instagram
The Bearcats were awarded a spot in the Chick-Fil-A Peach Bowl against Georgia, a game that had been rumored for weeks.  The 'Cats will travel to Atlanta on New Year's Day to take on the Bulldogs at Mercedes Benz Stadium at 12:30 EST.  The Bearcats are 7 point underdogs as of today, but look for that line to move as we get closer to the game.  Georgia has had quite a few players "opt out" to prepare for the NFL Draft.  Stay tuned as I'll have an in depth break down of this game coming soon and why I think this team has a better shot to win their big bowl game than the 2008 and 2009 teams.
Juncta Juvant