11/09/19 – UConn Huskies @ Cincinnati Bearcats
The time has come to bid farewell to former Big East & American Conference foes, the Connecticut Huskies. While the football Bearcats have owned the series (12-3), UConn has been the school that we have been able to most closely relate to over the years, particularly as a fellow forgotten step child in the conference realignment mess over the last ~10 years.
It's Homecoming, UC's official bicentennial celebration, and another opportunity to secure our first AAC East championship (with a lot more at stake, including a potential home AAC championship game and a New Year's Six berth), so there are PLENTY of reasons to come out…if you need more, how about an opportunity attend for free?
Lots of recent debate about #Bearcats football attendance, so we'll kickoff the grassroots effort to fill Nippert on 11/9:

For every 50 RTs this tweet gets, we'll purchase & give away 1 pair of tickets.

Follow us & @513shirts (somebody has to pay for them) for a chance to win

— RepublicOfCincinnati (@RepOfCincinnati) October 27, 2019
Tailgate info:
What: Cincinnati Bearcats host the UConn Huskies.
When: Saturday, November 9. Kickoff time is 3:30pm, we plan to have the trailer in place by 10am.
Where: Tailgate Alley at the Grid, Sigma Sigma Commons, University of Cincinnati main campus – spot #3. Park in a garage or on nearby streets and walk over to the tailgate. If you'll already be at The Grid, feel free to stop by to say hello!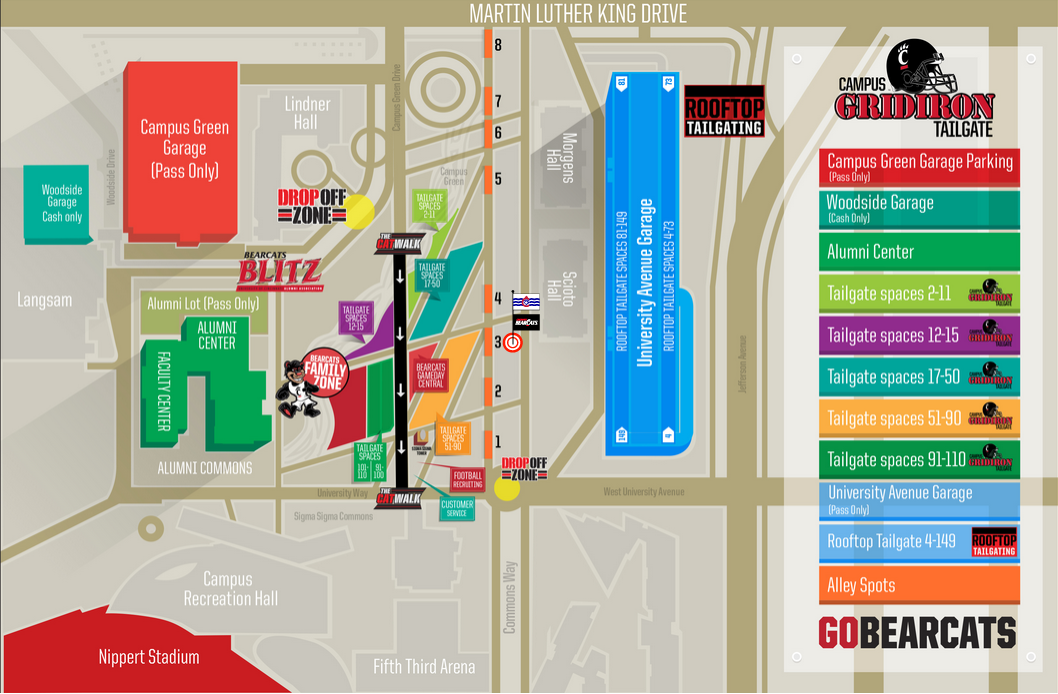 Who: All are welcome! This is a "community" style tailgate – BYOB. We always have extra food, but plan accordingly if you intend to eat. Most importantly, come prepared to have fun!
You're welcome (and encouraged) to contribute – feel free to bring some "community" beer to throw in the big, white cooler or stuff some money in the donation box located near the food table. Contributions are not required but go a long way to helping our tailgate to grow.
Please help us spread the word and feel free to reach out to us with questions/comments via twitter, facebook, or the comment form below.