09/07/19 – Cincinnati Bearcats @ Ohio State University Buckeyes
Post updated on 9/5/19. For most up to date info, be sure to follow us on twitter.
OSU tailgating reference:
Tickets:
By now, you've certainly purchased your tickets directly from UC or via the secondary market. While the official allotment may span multiple sections/levels of the stadium, most people that we've spoken to are sitting in section 10C:
With an approximate view: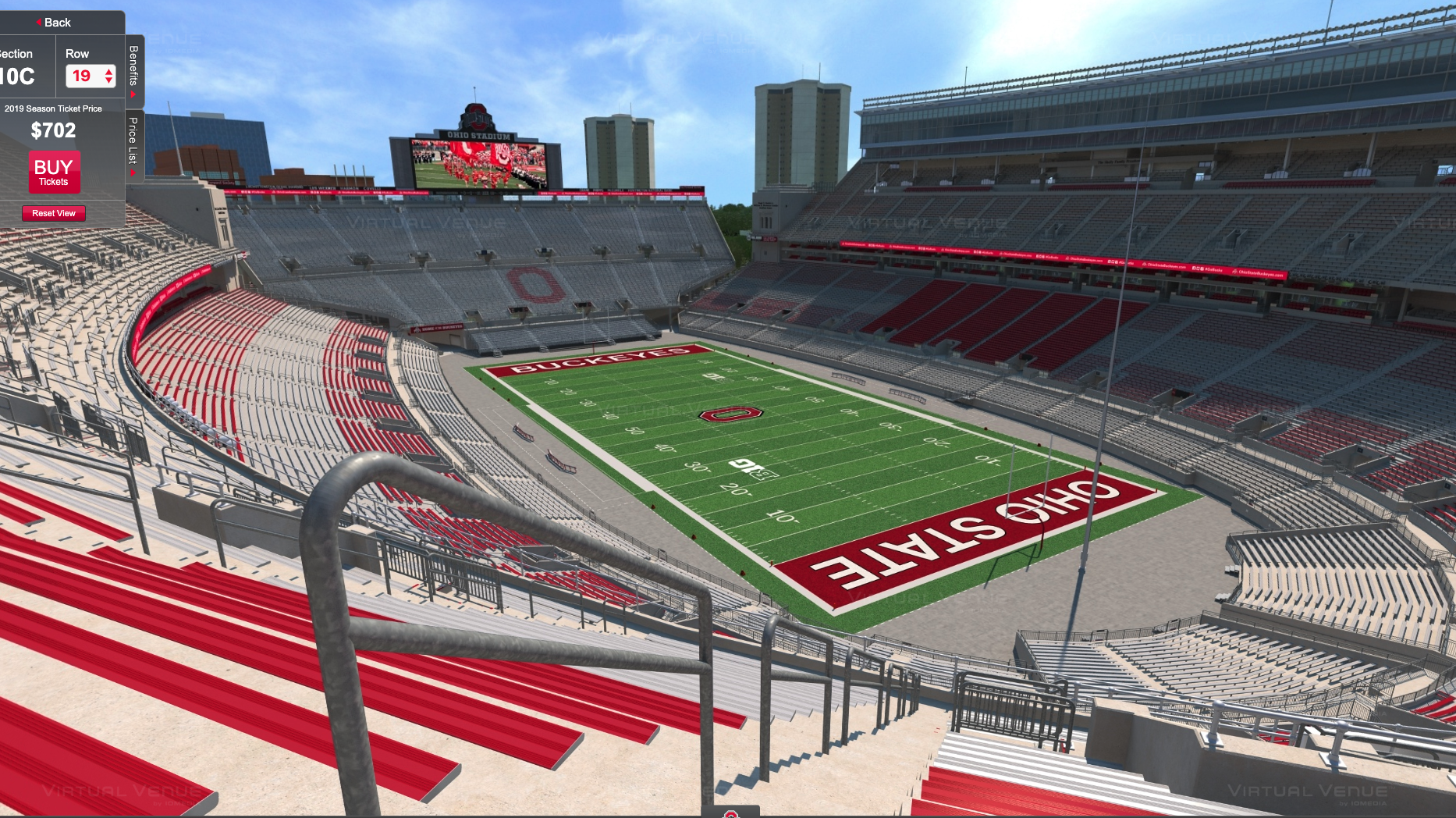 The early forecast (as of 8/31) is high of 76* and partly cloudy (only 10% chance of rain). Nonetheless, better bring the sunblock.
Tailgate info:
What: Cincinnati Bearcats visit the Ohio State University Buckeyes.
When: Saturday, September 7, 2019. Kickoff time is 12pm – lots open at 5am and we plan to be there as close to opening as possible.
Those attending the game will likely depart around 11am to make the ~1.5 mile walk to the stadium and climb up to the top of Ohio Stadium prior to kickoff.
If you're just going for the tailgate, a group will be staying behind to watch the game on the 50″ TV and help clean the cooler. All are welcome, but we highly suggest that you BYOB and food if you're planning on hanging out all day.
The trailer will be departing for Cincinnati as soon as we get back after the game.
Where: OSU RV Lot #3, spot #222.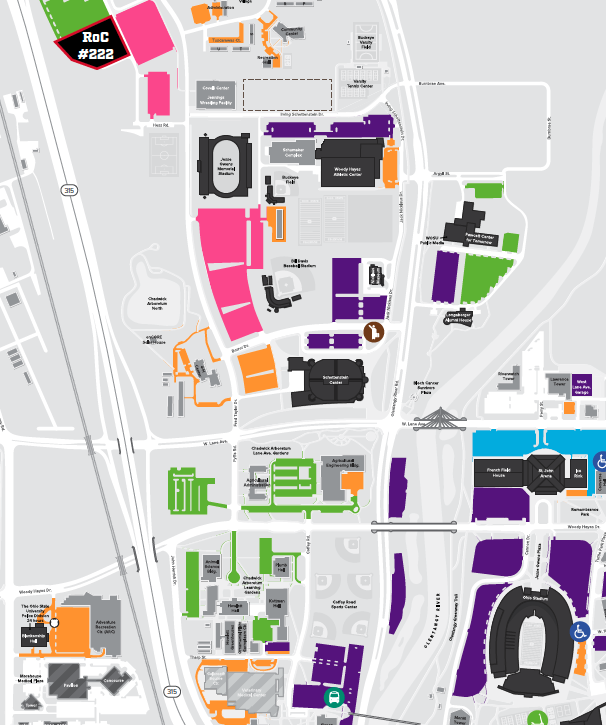 (click to download PDF)
If this map that we found is still up to date, it can be safely assumed that we'll be in the 3rd row, close to State Route 315
Who: All are welcome! This is a "community" style tailgate – BYOB & food. We're taking a small group, so we'll be coordinating for our own and encourage you to do the same. We will have plenty of cooler space for you to keep your beer & food cold.
Please help us spread the word and feel free to reach out to us with questions/comments via twitter, facebook, or the comment form below.