The Cincinnati Bearcats announced their 2021 Spring Scrimmage will kick off on 4/17/2021 at 11:30 am.  The Bearcats return a significant portion of starters on offense and defense.  Who plugs some of the holes?  Who are some of the Bearcats to keep an eye on in 2021?
The Athletic Department has announced gates to this year's Spring Scrimmage will open at 10:00 am, with tickets being distributed the day of.  Up to 5000 lucky Bearcats fans will be allowed into this year's scrimmage.  Tickets will be given out in pairs and will be "Socially Distanced" in Nippert Stadium.  The first 1500 Fans will get a pretty slick schedule poster.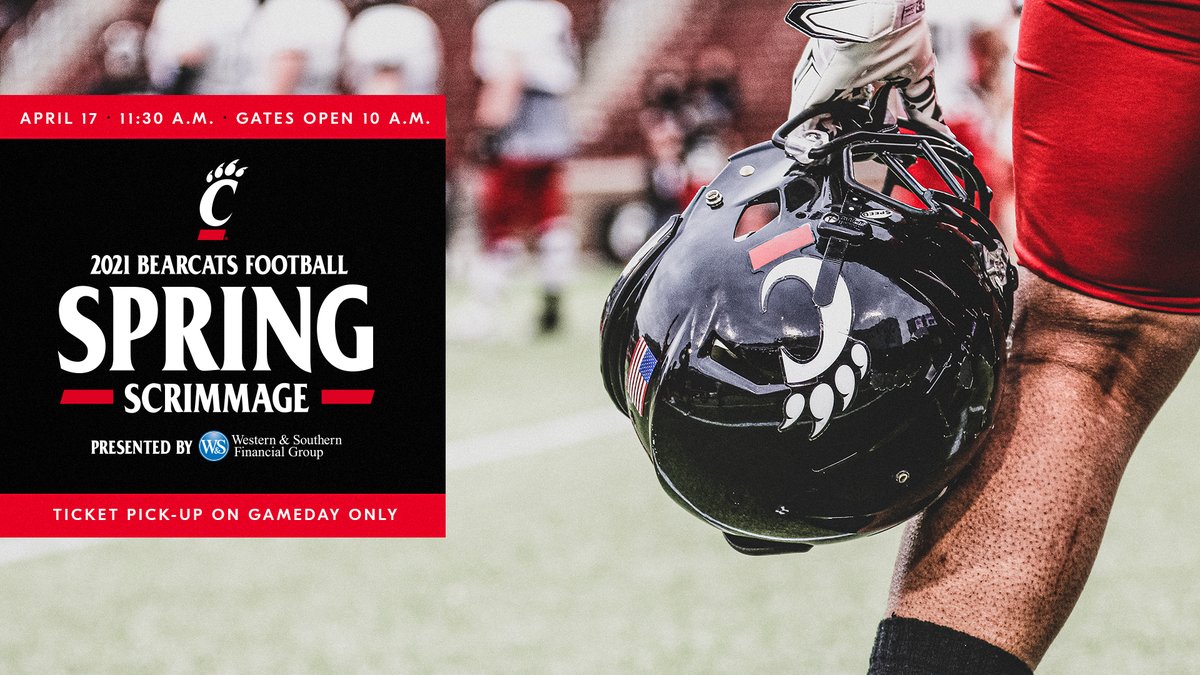 Next Men Up?
While the Bearcats return a significant portion of their starters on both sides of the ball, there are two position groups to focus on during the Scrimmage.
Both safeties, James Wiggins and Darrick Forrest Jr, declared for the NFL Draft and had outstanding Pro Days.  Forrest and Wiggins both tested extremely well and locked themselves into 2021 NFL Draft picks.  I think you'll hear both of their names called early on Saturday morning, but there is potential that one of them could sneak their way into the 3rd Round on Friday.
Bryan Cook, a graduate of Mt. Healthy High School and a transfer from Howard University, filled in for Wiggins at the Peach Bowl and absolutely looked the part.  He's a hard hitting safety with great instincts.  He tallied 7 tackles in the Peach Bowl and laid a hit early in the game that set the pace for the game, nearly upsetting the Bulldogs.
Fellow peewee teammate of Cook, Ja'von Hicks from Colerain High School should start opposite Cook.  He started opposite Forrest in 2019 and played in all 9 games in 2020.  Hicks has a knack for finding the ball, totaling 5 interceptions and 5 fumble recoveries in his 33 games at Cincinnati.  These two should make up the starting safety tandem in 2021.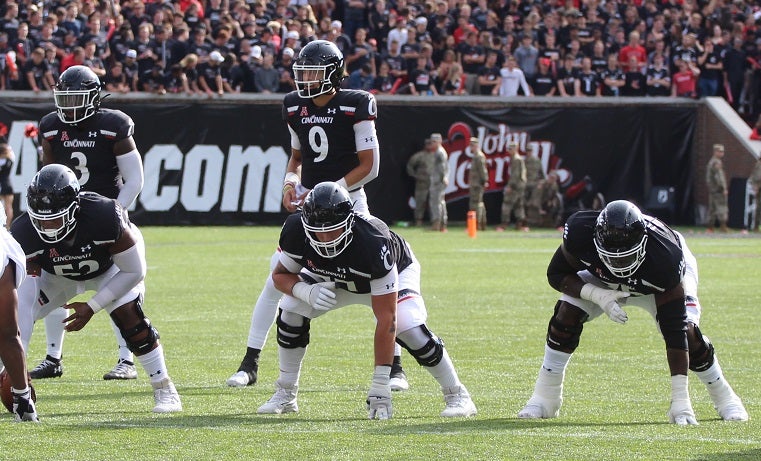 The other group that's suffered some turn over is the Offensive Line.  Starting Left Tackle Michigan transfer James Hudson is targeting a day two draft selection in the NFL Draft and starting Right Tackle Darius Harper is looking to hear his name called on day 3 of the NFL Draft.  Back up centers Jakari Robinson and Zach Hummel have hit the transfer portal, with Robinson landing at conference mate Memphis (after committing to and decommitting from Butch Jones Arkansas State Red Wolves) and Hummel transferring up US-27 to Oxford.  The three biggest questions on the Offensive Line are going to be who starts at left and right tackle and who backs up starting Center Jake Renfro.  Incoming transfer James Tunstall looks to potentially plug in one of the tackle positions as well as highly regarded freshman John Williams (not the composer.)  BearcatJournal is also reporting that freshman superstar Dylan O'Quinn is getting some looks at the tackle position as well.  Here's my best guess as to what we'll see for the starting Offensive Line:
LT: John Williams/ James Tunstall
LG: Jeremy Cooper
C: Jake Renfro
RG: Vinny McConnell
RT: Dylan O'Quinn/ John Williams
So Deep
The Bearcats have very little worries on the defensive line, linebacker, cornerback on the defensive side.  They've bolstered the defensive line with former top 100 recruit Jowon "Big Won" Briggs (shown below), a defensive lineman transfer from the University of Virginia and of Walnut Hills High School.  The linebacker room returns starters Darrian Beavers (who is looking the part of an NFL linebacker) as well as Joel Dublanko with the challenge of replacing Luke Fickell's first recruit and four year starter Jarrell White.  The cornerback room returns presumptive NFL First Round pick Ahmad Gardner and his running mate Coby Bryant.  Slot corner Arquon Bush also returns for new Defensive Coordinator Mike Tressel.  The depth on the defensive line is matched in the linebacker room, with 2020 commits "The Three Amigos" backing up all 3 linebacker spots.  I've heard freshman Amorion Smith is looking strong as a backup cornerback as well.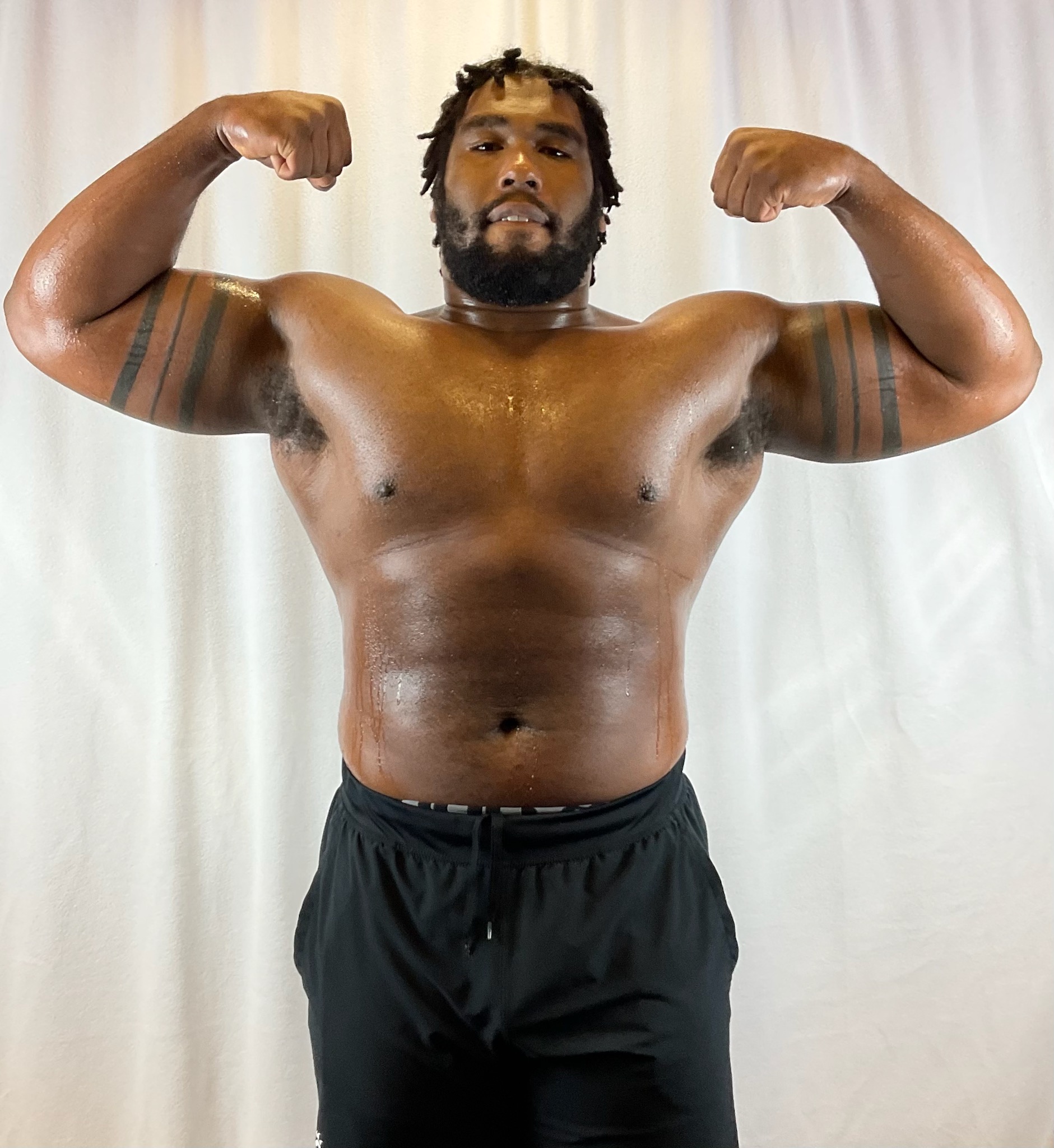 The offense returns Josh Whyle and Leonard Taylor at TE, most of the WR room and 6th gear RB Jerome Ford who outran the entire Georgia Bulldogs Defense in the Peach Bowl.  Ohio State transfer WR Blue Smith is healthy and has been showing why he was a 4 star player at OSU after suffering injuries his past two seasons in Clifton.   Not to mention the return of QB Desmond Ridder, who is seeing some early pre-season hype as well.  Ridder spent some time at the Manning Passing Academy as well as some work with QB Whisperer Jordan Palmer in the off-season.  The soon to be father is poised for another great season in Clifton and may cement himself as one of the best QBs in Bearcats history.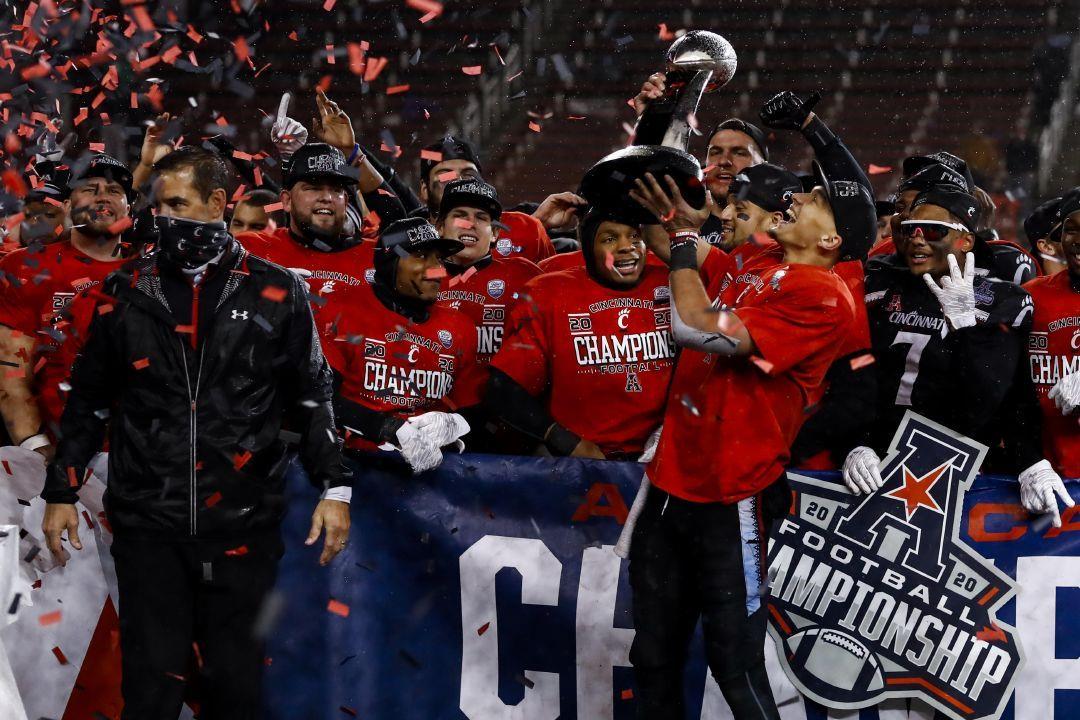 It should be a fun afternoon at Nippert Stadium this Saturday and a sneak peak into this 2021 team.  Let's pack the stands and show this team that we can't wait to see them September 4th!
Juncta Juvant!