Just a quickie this week after our game against Temple was Cancelled.
Playoffs?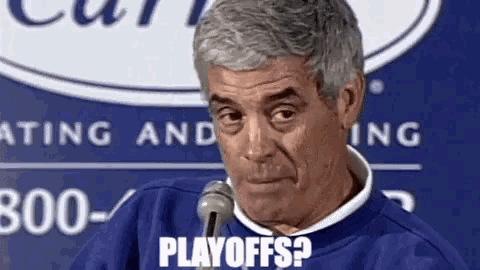 The Top 7 remained unchanged this week.  Pretty cool opening to the College Football Playoff Show on Tuesday night.  If you would have asked me if I would have ever imagined this before Coack Fickell, I would have laughed in your face.  Shout out to Behr and Thomas's Bulldogs who came in at #8 this week.
The Bearcats are scheduled to play at CFP #24 Tulsa on 12/12, with a potential return game at Nippert Stadium 12/19.  Tulsa punches their ticket to the title game with a win against the Naval Academy or a myriad of other scenarios playing out. The Bearcats are apparently dealing with a pretty serious COVID outbreak after traveling to the cesspool that is Central Florida, I'm hearing roughly a 50/50 shot the first game gets played.  Barring a CATastrophe things should be cleared up for the "rematch" at Nippert on 12/19.
We'll need some help getting into the playoff.  Unfortunately, we pretty much will need Notre Dame to beat Clemson in the ACC Championship game.
We've got two weeks of rooting for Tim Keener's Tennessee Volunteers, with home match-ups against Florida and then the Texas A&M Aggies.  We need to hope for Texas A&M to trip up one of the next two weeks.  They are eliminated from the SEC Championship game, but feature a match up at Auburn this week followed by another road match-up against the Volunteers.
Alabama is pretty damn good, so I don't see them tripping up at a bad LSU team or against the Gators in the SEC Championship.
The Buckeyes are going to be an interesting case, I don't see any way the selection committee leaves them out, but how many games do they play?  They need to play the next two weeks to get into the B1G Championship game or have a lot of things go their way to make it happen.  If the Buckeyes don't get their games in to make the B1G Championship, they likely play a higher ranked Wisconsin on 12/19, a win probably punches their ticket in.
Going to be an interesting last few weeks of the season as teams are mostly battling COVID, rather than their opponents.
Shooty Hoops!
The 
basketball team
 tips off their season tonight against the Lipscomb Bison (5 PM, ESPN+) before an early test against the team from Evanston on Sunday (3PM, ESPN).  It'll be interesting to see how the basketball team shapes up in Coach Brannen's second season.  Will the Cats make it to their 10th straight NCAA Tournament, only time will tell!
Support the Cats!
The Bearcats basketball team is continuing to sell 
Cardboard Cut Outs
 for the stands.  They are $60 and you get your cut-out at the end of the season.
I'll have an update next Wednesday as well as hopefully a preview of Round 1, Bearcats vs. Tulsa.
Until Next Week!