2018 Military Bowl vs Virginia Tech
The 2018 Military will feature two non-conference teams that have played each other 11 times dating back to 1947 and will be the fourth matchup since 2009.
January 1, 2009 – Orange Bowl – we were in Miami when the 10-2 Bearcats took on the 8-4 Hokies. We remember the build-up: the Bearcats first Big East Championship, the students throwing oranges onto the field during final game of the season vs Pitt (and prematurely rushing the field), the 19 hour drive to Miami, New Years Eve with hundreds of Bearcats in Ft Lauderdale…and unfortunately, we remember the game itself. VT 20 – UC 7
September 29, 2012 – "home" game at FedEx Field – we were in Landover, MD that day. In fact, it was the first "official" tailgate of the Republic of Cincinnati (picture below). While "Pike to Binns" will be the radio call that Bearcats fans will never forget, "Legaux to Julian" was pretty special as well. UC 27 – VT 24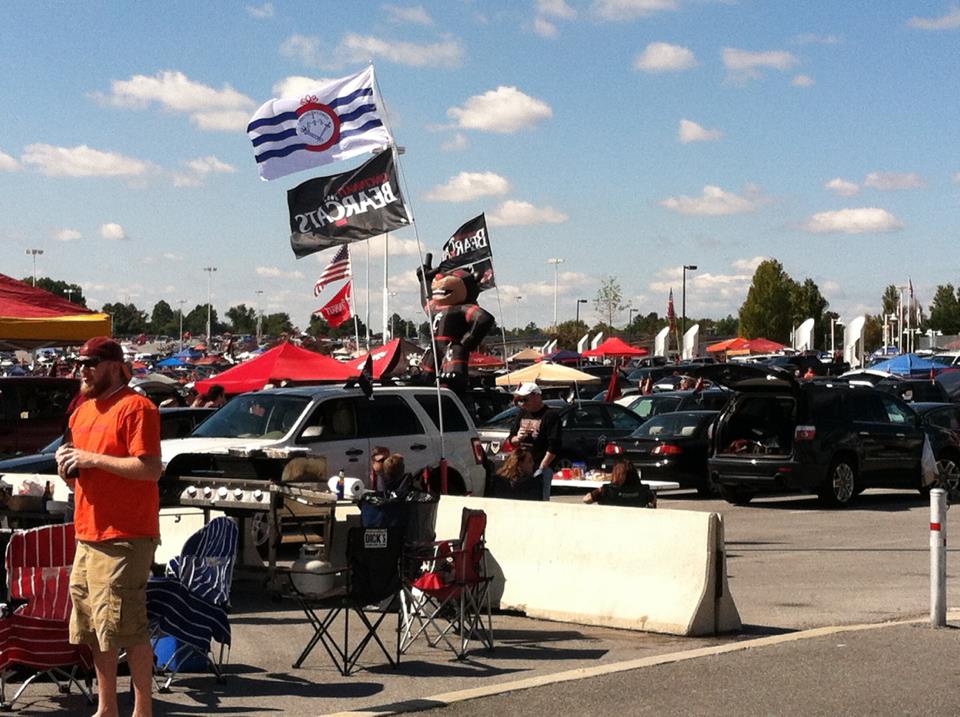 December 27, 2014 – Military Bowl – we were at this one too. We witnessed the brutal hit that ended Gunner Kiel's day, Michael Colosimo running for his life, and the highlight of the day, the Bearcat drop kicking President George Washington. VT 33 – UC 17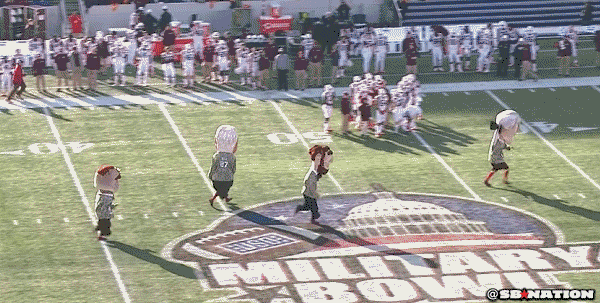 This one seems different though. The Bearcats are looking for win #11 vs a 6-6 Virginia Tech team (that needed to schedule a make up game in order to become bowl eligible). This is a young team that overachieved by everyone's expectations but was still overlooked in the end – finishing the season in the "others receiving votes" category at #29 with an 11-2 record, behind numerous 3-4 loss teams.
It's time to get win 11. It's time to get revenge on the Hokies and forever turn the page from Tuberville's terrible bowl preparation (and to "thank" VT AD Whit Babcock for hiring his buddy instead of conducting a real search). It's time for this young team to get a bowl win against a "brand" name and start looking forward to the gauntlet to come in 2019.
Travel info:
🚙 – 525 miles, approximately 8 hour drive / ✈️ – 1.5 hour flight, all major airlines to IAD from CVG
We are driving – leaving Friday, 12/28 to take our time in towing the trailer.
If you plan to fly, a good option is to check flights from CVG-BWI (Baltimore) via Southwest – at time of posting this, non-stop, round trip flights were available in the $160-200 range.
Ticket info:
All orders will be fulfilled based upon UCATS Priority (giving level first and then by priority point order).
All Price Levels are based upon availability.
The deadline to order and receive UCATS Priority is Friday, December 14th at 5pm.
Tickets ordered after December 14th at 5pm will be allocated in the best remaining seating areas.
UC will occupy the Gold Side of the stadium. Sections 28-32 and 125-132.
Tickets will be emailed via Print at Home or Mobile Delivery.
There is a Clear Bag Policy at the Military Bowl. Contact the Ticket Office with questions.
Call the Bearcats Ticket Office, M-F, 8am-5pm with any questions at 1-877-CATS-TIX.
Pricing: lower level = $80 | upper level = $60 | standing room only/hill = $30
Lodging info:
Per the official bowl site, the Bearcats' official team hotel is:
In anticipation of UC receiving an invite to this bowl, we've had rooms booked for weeks at the Hampton Inn Annapolis – you can still secure 1 King/2 Queens for $95/night.
Tailgate info:
What: 2018 Military Bowl – Cincinnati Bearcats vs Virginia Tech Hokies
When: Monday, December 31, 2018 – kickoff is at noon, we anticipate being in the lot, WITH TRAILER, by 8am.
Where: Navy-Marine Corps Memorial Stadium, Annapolis, MD – RV/Bus lot.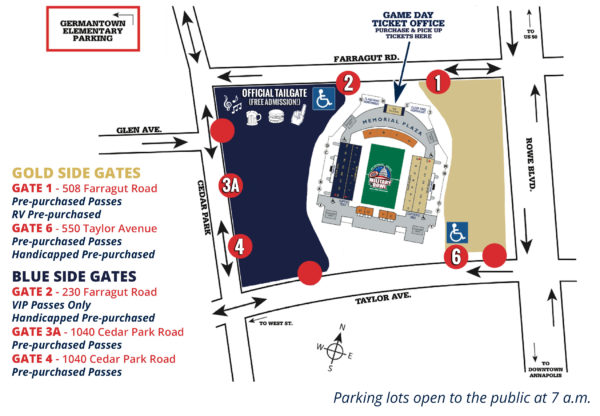 Due to the size of the trailer, it was recommended to us that we pre-purchase a pass for the RV/Bus lot. It appears that the lot has a history of selling out in advance, so if you wish to tailgate on-site, you'll probably want to buy your pass early (cars = $30 | RV/Bus = $80). Otherwise, there seem to be a number of shuttle options from DC and/or nearby cash parking lots if you want to ride/walk to our tailgate.
As for tailgate location, we'll be somewhere between the #1 & #2 on the map above, at the north side of the stadium. More details will be posted on our twitter account as they become available on the day of the game.
**Note** – UC fans are encouraged to park on the GOLD side of the stadium, as that's where we will be seated.
More parking info from the bowl's website here.
Who: As always, all Bearcats fans are welcome! This is a "community" style tailgate – BYOB. We always have extra food, but plan accordingly if you intend to eat. Most importantly, come prepared to have fun!
Since this is a road game where most fans won't have the luxury of coolers/grills/etc, we'll do our best to accommodate everyone…this will be our first bowl game with the trailer and we're thrilled that it finally gets to fulfill it's true purpose.
You're welcome (and encouraged) to contribute – feel free to bring some "community" beer to throw in the big, white cooler or stuff some money in the donation box located near the food table. Contributions are not required but go a long way to helping our tailgate to grow.
Menu:
Cheese coneys
Misc sides & desserts
Canned beer, water, and hot chocolate/coffee (if needed)
More coming soon…
Please help us spread the word and feel free to reach out to us with questions/comments via twitter, facebook, or the comment form below.