11/26/22 – Tulane Green Wave @ Cincinnati Bearcats
Since the team arrived at Camp Higher Ground this summer, Coach Fickell's mantra has been "Just Be Us". While there have been plenty of frustrations this season, the Bearcats are exactly WHO and WHERE they want to be and enter the final week of the season at 9-2 with full control of their destiny – win and they'll host their 3rd consecutive AAC Championship game at Historic Nippert Stadium on December 3!
As always, we're going to do our part to create an overwhelming home field advantage and keep the Nippert 32 game win streak alive! We'll be arriving early and will have a few extras up our sleeves:
150 Republic of Cincinnati flag rally towels – first come, first served – FREE, but donations appreciated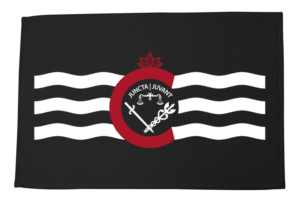 50 pairs of black Thundersticks – again, free – note that we prefer these end up in the hands of kids and/or anyone else that will definitely use them!
COME EARLY, BE LOUD, WEAR BLACK! GO BEARCATS!!
Tailgate info:
What: Cincinnati Bearcats host the Tulane Green Wave.
When: Friday, November 25, 2022. Kickoff time is 12pm, the trailer will be set up by 7am and we will begin cleaning up/tearing down around 11am to allow plenty of time for everyone to get to their seats prior to kickoff.
Where: Tailgate Alley at the Grid, Sigma Sigma Commons, University of Cincinnati main campus – spot #3. Park in a garage or on nearby streets and walk over to the tailgate. If you'll already be at The Grid, feel free to stop by to say hello!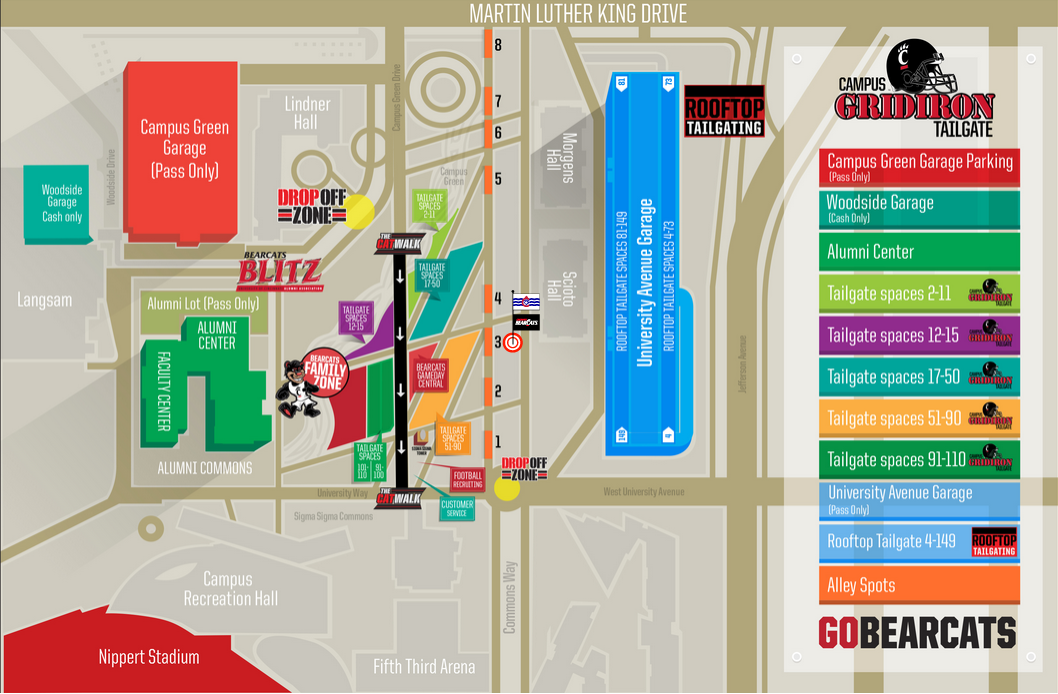 Menu:
Breakfast potluck (eggs, sausage rolls, donuts, etc)
Domestic beer, mimosas, and water
Who: All are welcome (as long as you can abide by some simple rules)! This is a "community" style tailgate. We always have extra food, but plan accordingly if you intend to eat.
If you'd like to contribute this week, our biggest areas of need are:
Win and we tailgate again on 12/3 – we're depleting funds for this game, so all financial contributions are welcome. Anything remaining after our final tailgate will go towards 2023 upgrades:
Please help us spread the word and feel free to reach out to us with questions/comments via twitter, facebook, instagram, or the comment form below.