09/24/22 – Indiana Hoosiers @ Cincinnati Bearcats
After taking care of business at Paycor Stadium and retaining the Victory Bell for the 16th straight year, the Bearcats are back in Nippert for the return game of the home and home with the Hoosiers from Bloomington. We're still trying to properly hydrate after the sweltering game there last season, when the Bearcats scored 15 unanswered points in the 4th quarter for the come from behind win.
Despite the heat, lack of available water to purchase, and even the slow start from our squad, it's always fun to grab a W against a B1G team, so we'll be doing our best to ensure a series sweep. We hope to see you on The Grid!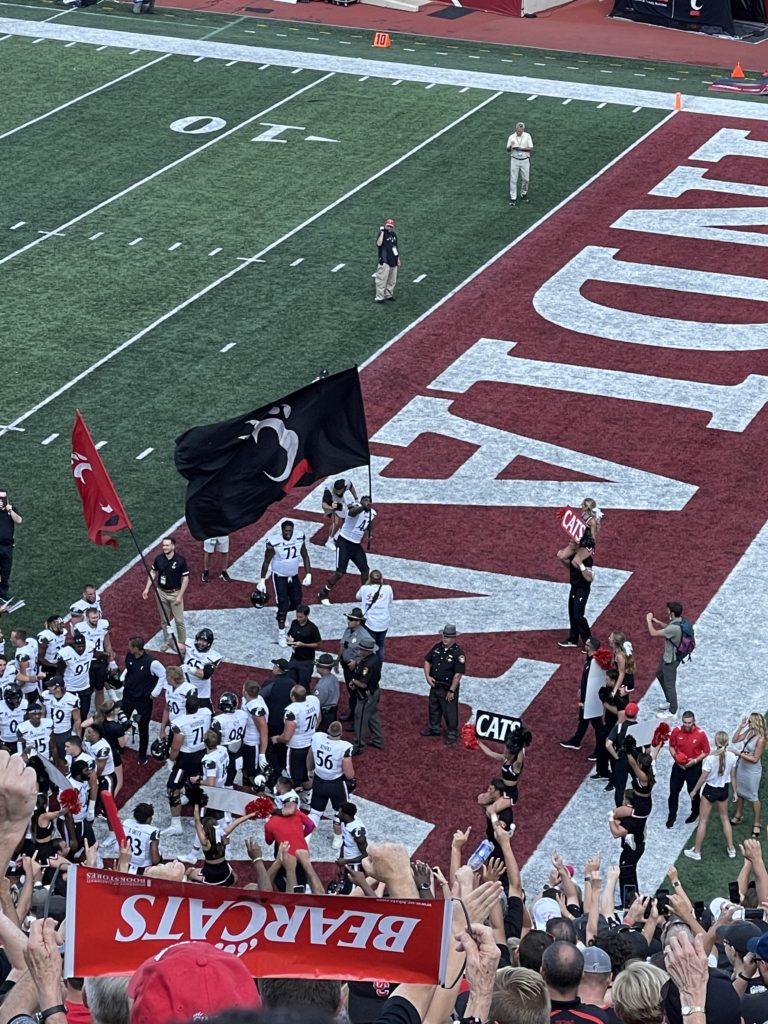 Tailgate info:
What: Cincinnati Bearcats host the Indiana Hoosiers.
When: Saturday, September 24, 2022. Kickoff time is 3:30pm, the trailer will arrive around 10:30am (20-30 minute setup) and we will begin cleaning up/tearing down around 2:30pm to allow plenty of time for everyone to get to their seats prior to kickoff.
Where: Tailgate Alley at the Grid, Sigma Sigma Commons, University of Cincinnati main campus – spot #3. Park in a garage or on nearby streets and walk over to the tailgate. If you'll already be at The Grid, feel free to stop by to say hello!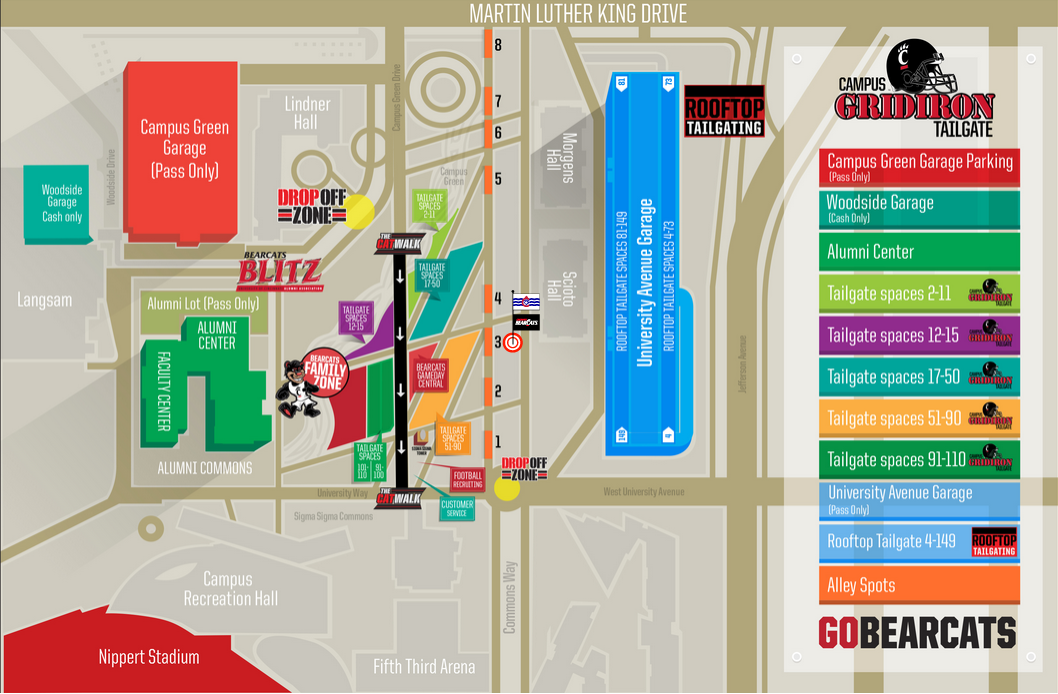 Menu:
Pulled pork sandwiches with mac & cheese & other sides
Assorted chips & cookies
Water, Braxton Garage Beer & Vive Seltzer, + other domestic beers
Who: All are welcome (as long as you can abide by some simple rules)! This is a "community" style tailgate. We always have extra food, but plan accordingly if you intend to eat.
If you'd like to contribute this week, our biggest areas of need are:
Bring a 6/12 pack of light domestic beer – CANS ONLY – if the coolers are already stocked, just put them in the trailer for future tailgates
Money helps the most – we'll plan to go BIG for our next home tailgate on 10/9 for Homecoming vs USF:
Please help us spread the word and feel free to reach out to us with questions/comments via twitter, facebook, instagram, or the comment form below.