09/22/18 – Ohio Bobcats @ Cincinnati Bearcats
The 3-0 Bearcats return to Nippert Stadium with an opportunity to match 2017's total wins…in the fourth week of the season!
This week we welcome the Ohio University Bobcats, the MAC preseason pick to win it all.  OU comes to town with a 1-1 record, with a fairly close win over Howard (38-32) at home and a tough 31-45 loss to Virginia on the road.  While their MAC aspirations are still in tact, this appears to be a pretty good matchup for our Bearcats:
Ohio is:
allowing 598.5 yards/game
allowing 167 rushing yards/game (giddyup, Warren/Ridder/Thomas…and Doaks?!)
allowing 431.5 passing yards/game
averaging 393.5 yards/game – Bearcats are allowing 307
averaging 132 rushing yards/game – Bearcats are allowing 83.7
averaging 261.5 passing yards/game – Bearcats are allowing 145
 With cooler weather and a slight chance of rain in the forecast, we'll be hitting The Grid bright and early, featuring a breakfast burrito bar, mimosas, and a cooler full of canned beer, including a very generous contribution from our friends at Fifty West Brewing Company (founders are OU grads):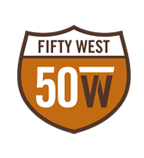 Tailgate info: 
What:  Cincinnati Bearcats host the Ohio Bobcats.
When:  Saturday, September 22, 2018.  Kickoff time is 12PM, so count on us to be setup by 7AM.
Where:  Tailgate Alley at the Grid, Sigma Sigma Commons, University of Cincinnati main campus – spot #3.  Park in a garage or on nearby streets and walk over to the tailgate.  If you'll already be at The Grid, feel free to stop by to say hello!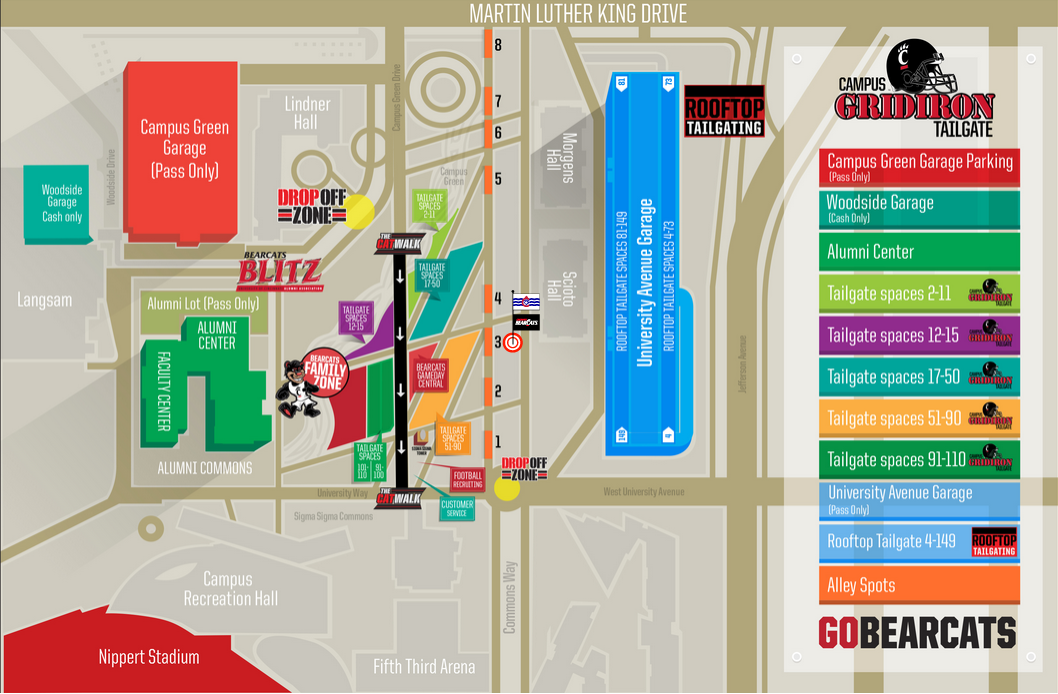 Who:  All are welcome!  This is a "community" style tailgate – BYOB.  We always have extra food, but plan accordingly if you intend to eat.  Most importantly, come prepared to have fun!
You're welcome (and encouraged) to contribute – feel free to bring some "community" beer to throw in the big, white cooler or stuff some money in the donation box located near the food table.  Contributions are not required but go a long way to helping our tailgate to grow.
Rules:  In order to ensure a good time for everyone, please review our basic rules for tailgating.
Menu:
DIY breakfast burrito bar
Eggs, sausage, goetta, cheese, guacamole, salsa, etc
Sausage rolles
Chick-fil-A chicken minis
Donuts
Mimosas
Canned beer
Water
Please help us spread the word and feel free to reach out to us with questions/comments via twitter, facebook, or the comment form below.