09/10/22 – Kennesaw State Owls @ Cincinnati Bearcats
The home opener after the greatest season in Cincinnati Bearcats history is FINALLY here!
While last week's game at Arkansas didn't go the way any of us wanted, everyone was aware of the challenges of a week 1 trip to SEC country with a team that had so many holes to fill. Nevertheless, there were plenty of flashes of greatness and Bearcats fans have every reason to be excited and confident that Coach Fick and staff will fine tune this team to compete for an AAC Championship (and more)!
We did some fine tuning ourselves this offseason, making some upgrades and improvements to the trailer that will definitely improve our tailgate, including a new, super quiet generator and exterior lighting for those Nipp At Night tailgates and post game championship celebrations!
Tailgate info:
What: Cincinnati Bearcats host the Kennesaw State Owls.
When: Saturday, September 10, 2022. Kickoff time is 3:30pm, the trailer will arrive around 10:30am and the tailgate will be shut down no later than 3pm.
Where: Tailgate Alley at the Grid, Sigma Sigma Commons, University of Cincinnati main campus – spot #3. Park in a garage or on nearby streets and walk over to the tailgate. If you'll already be at The Grid, feel free to stop by to say hello!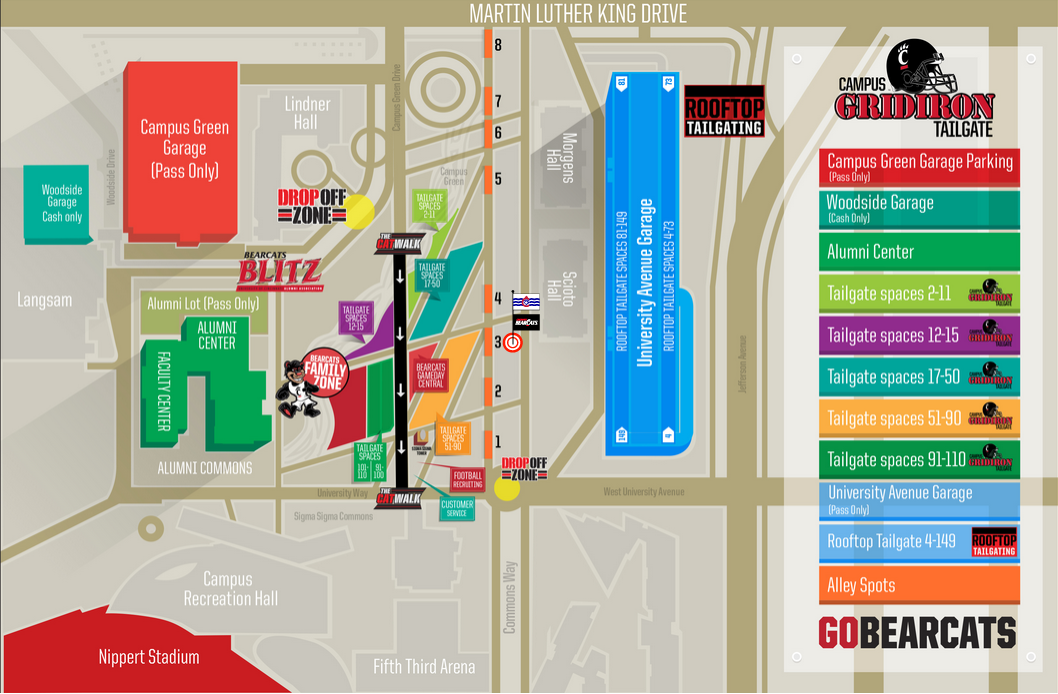 Menu:
Adriatico's Bearcat Pizzas (x4)
Assorted chips & cookies
Water, Braxton Garage Beer & Vive Seltzer, + other domestic beers
Who: All are welcome (as long as you can abide by some simple rules)! This is a "community" style tailgate. We always have extra food, but plan accordingly if you intend to eat.
If you'd like to contribute this week, our biggest areas of need are:
Bring a 6/12 pack of light domestic beer – CANS ONLY – if the coolers are already stocked, just put them in the trailer for future tailgates
Money helps the most, as we'll be setting up another spread next week at Paycor Stadium when the Bearcats take on Miami:
Please help us spread the word and feel free to reach out to us with questions/comments via twitter, facebook, instagram, or the comment form below.