11/25/23 – Kansas Jayhawks @ Cincinnati Bearcats

Councilman Barnett here filling in for Mike this week while he's visiting Central Florida fans at their workplace.
Unfortunately, after a hot start to the season, the Bearcats have really fizzled out down the stretch, looking at a last place finish in their first year of the Big12. A Bearcats win and a Houston loss is the only way to move their way up the rankings and a tough test against Kansas looms this Saturday.
It's Senior Day and the last game of the season for the Bearcats. We aren't going down without a fight in this one! Rally the troops and head to The Grid this Saturday and support the Seniors, many of which had a lasting impact on this team over the last few seasons.
We'll be there and the beer will be cold. Come wash down the post Thanksgiving with The RoC and as always Go Bearcats!
Tailgate info:
What: Cincinnati Bearcats host the Kansas Jayhawks.
When: Saturday, November 25, 2023. Kickoff time is 7:30, the trailer will be set up around 1 pm and we will begin cleaning up/tearing down around 75 mins before to allow plenty of time for everyone to get to their seats for Senior Day Activities. While this season fell short of expectations, this squad has 27 seniors who may elect to walk before the game on Saturday and is likely to be the last time we see The Godfather in a Bearcat uniform!
Where: Tailgate Alley at the Grid, Sigma Sigma Commons, University of Cincinnati main campus – spot #3. Park in a garage or on nearby streets and walk over to the tailgate. If you'll already be at The Grid, feel free to stop by to say hello!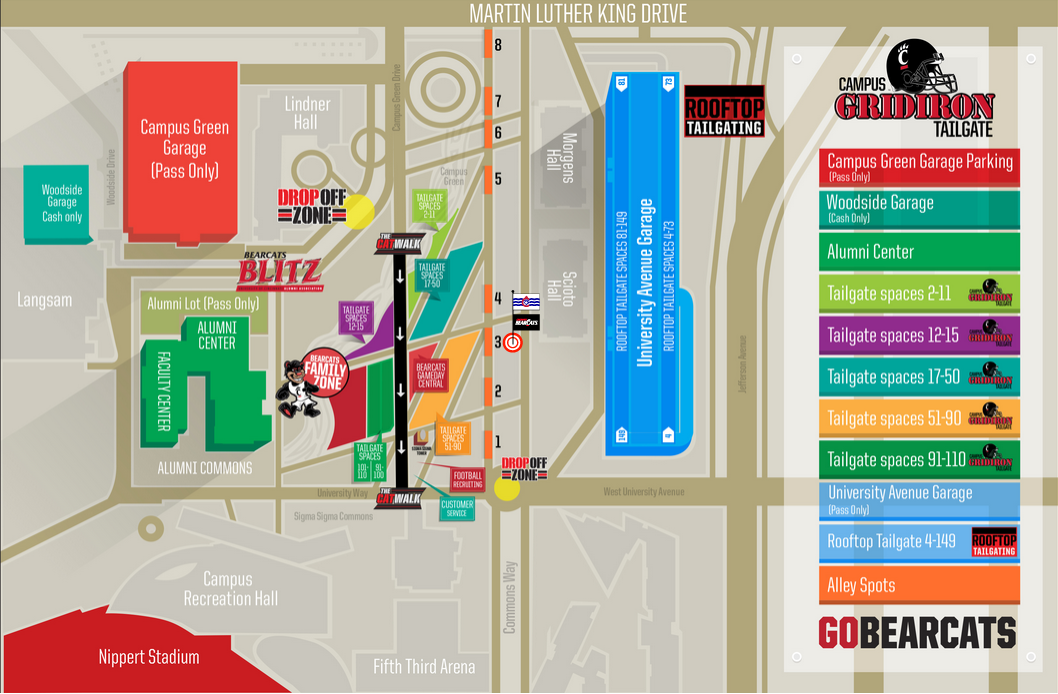 Menu:
Ribs
Chicken wings
Mac and cheese
Baked beans and other sides!
Cooler stocked with Cincy Light / NA cooler with water, Coke, and Gatorade
Who: All are welcome (as long as you can abide by some simple rules)! This is a "community" style tailgate. We always have extra food, but plan accordingly if you intend to eat.
We welcome contributions:
Please help us spread the word and feel free to reach out to us with questions/comments via twitter, facebook, instagram, or the comment form below.