10/08/21 – Temple Owls @ Cincinnati Bearcats
South Bend was awesome! We came, we saw, we Pumped It Up while we celebrated Stanford's victory over Oregon!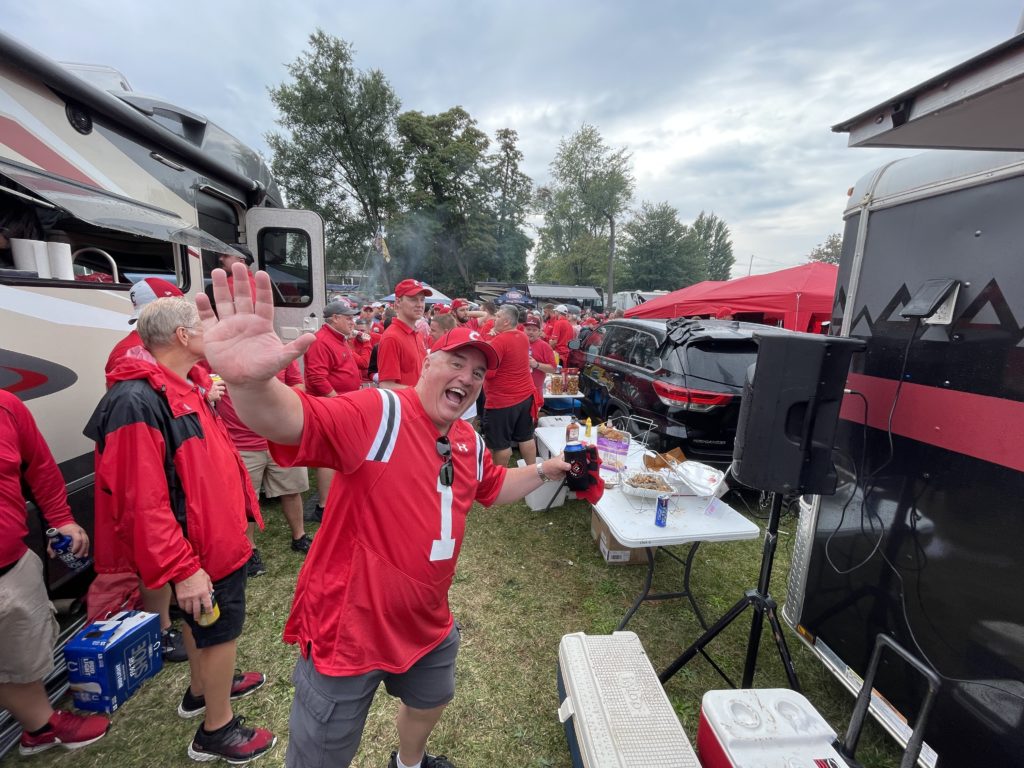 Time to return to The Grid after two Indiana road games in the past three weeks and we're battle tested (that traffic really sucked) and ready to rock Nippert! If 10-15,000 Bearcats fans can be that loud in a stadium 5 hours away, Temple can't possibly be ready for 40,000 UC faithful ready to welcome home their #5 team!
---
** Per the Athletic Department's request, please consider the following:
Arrive early. Optimally, one hour is suggested. Our "showtime" begins at 22 minutes prior to kickoff.
Have your digital ticket downloaded before leaving your home.
Many issues at gate involved fans not having their tickets downloaded. This slowed up the entry process significantly.
Have your ticket pulled up at maximum screen brightness.
Please avoid standing in the concourse level, especially behind the student section. The concourse is not a standing room location.
Many issues with section crowd control occurred because the concourse was impassable and fans found the best available seat.
We encourage fans with mobile ticket questions to please call our ticket office (888-228-7849 or 513-556-2287) during business hours. Our ticket staff will help fans through our mobile delivery and entry.
---
Tailgate info:
What: Cincinnati Bearcats host the Temple Owls.
When: Friday, October 8. Kickoff time is 7pm, the trailer will be setup by 2:30pm.
Where: Tailgate Alley at the Grid, Sigma Sigma Commons, University of Cincinnati main campus – spot #3. Park in a garage or on nearby streets and walk over to the tailgate. If you'll already be at The Grid, feel free to stop by to say hello!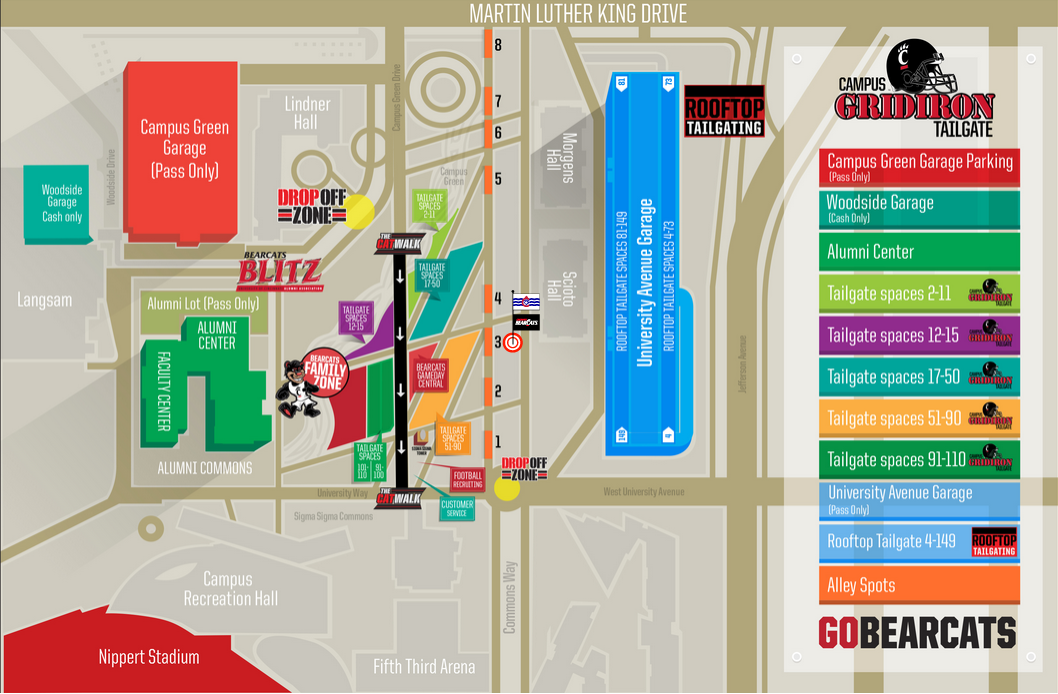 Menu: We will once again be featuring tenders from our newest sponsor, F&N Goode Chick'n Tenders along with various sides and desserts.
Who: All are welcome! This is a "community" style tailgate – BYOB. We always have extra food, but plan accordingly if you intend to eat. Most importantly, come prepared to have fun!
You're welcome (and encouraged) to contribute – feel free to bring some "community" beer to throw in the big, white cooler or stuff some money in the donation box located near the food table. Contributions are not required but go a long way to helping our tailgate to grow.
Please help us spread the word and feel free to reach out to us with questions/comments via twitter, facebook, or the comment form below.