10/02/21 – Cincinnati Bearcats @ Notre Dame Fighting Irish
The 3-0 Bearcats head to South Bend, IN following a come from behind victory at IU and a week off to get healthy and tighten up the gameplan…and you know that we wouldn't miss it for the world!
We'll be driving up on Friday, 10/1 and staying in nearby Niles, MI. We'll be up early to get the party started and will likely (TBD) be heading back to the Queen City shortly after the end of the game.
All Bearcats fans are encouraged to WEAR RED. If you need a good option, consider the Touchdown Genius shirt from our friends 513shirts.com:
Preorder now – guaranteed delivery on/before 10/1!#RepublicOfCincinnati #TouchdownGenius https://t.co/jqFA816J4P https://t.co/SX7gvHqK85 pic.twitter.com/6GnByX5OlF

— RepublicOfCincinnati® (@RepOfCincinnati) August 31, 2021
Also, we will have a very limited number of Touchdown Genius rally towels at our tailgate – swing by and grab one to leave zero doubt who you'll be rooting for at Notre Dame Stadium!

Be sure to follow our twitter to keep up to date with where we'll be on Friday and/or if anything changes on Saturday! GO BEARCATS!!

Tailgate info:
What: The Republic of Cincinnati takes over South Bend, IN! Bearcats at Irish, Saturday, October 2, 2021.
When: Saturday, October 2. Kickoff time is 2:30pm, we plan to have the trailer in place by 7am. We will likely close the tailgate down by 1:30pm so that we can take in as much of the pageantry as possible – we encourage you to arrive early to avoid traffic and the urge to hang out in the lot too long.
Where: Park & Party Lot at 54746 Twyckenham Drive: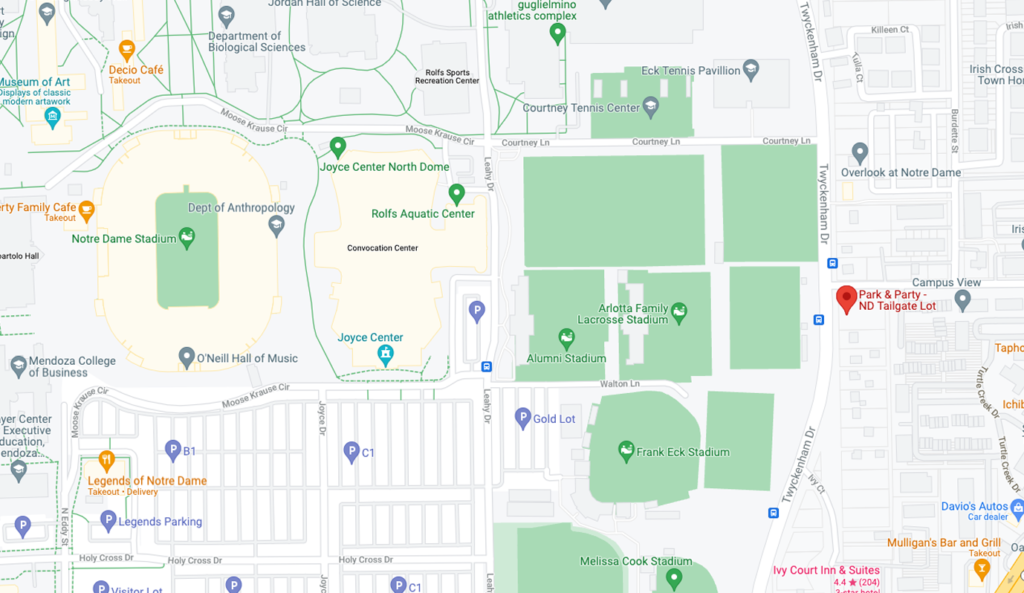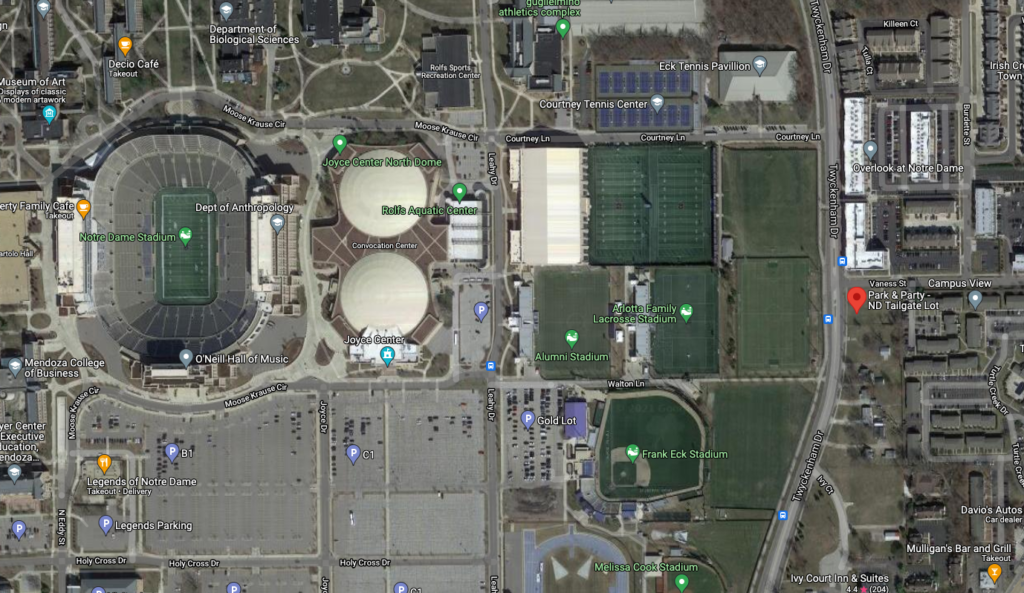 Thanks to our friends at #BearGate for their friend of a friend connection to this lot. Like Bloomington, we will be parking next to one another to bookend a total of 6 spaces to provide a welcoming place for all Bearcats to tailgate. Park as close as possible and come join us!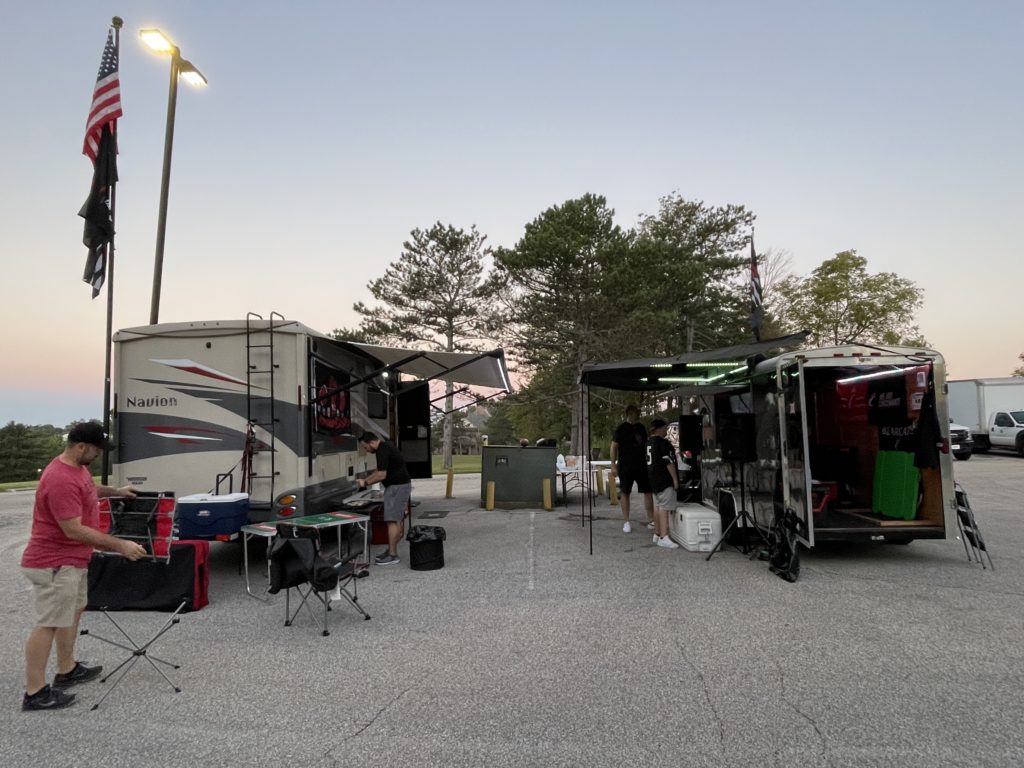 Spots in this lot are $80/ea on the day of the game, but given the proximity of the lot to campus (10-15 min walk), it will surely fill up quickly.
**UPDATE – thanks to friend of the tailgate, @ChiBerk96 for putting together the detailed info below for those who want to park elsewhere and walk to the tailgate. Great info from a Chicago Bearcat who has spent plenty of time in South Bend.
Menu: Coneys with Cincinnati chili, pulled pork & Montgomery Inn BBQ sauces, domestic beer and plenty of water.
Who: All are welcome! This is a "community" style tailgate – BYOB. We always have extra food, but plan accordingly if you intend to eat. Most importantly, come prepared to have fun!
You're welcome (and encouraged) to contribute – feel free to bring some "community" beer to throw in the big, white cooler or stuff some money in the donation box located near the food table. Contributions are not required but go a long way to helping our tailgate to grow.
Please help us spread the word and feel free to reach out to us with questions/comments via twitter, facebook, or the comment form below.